Roger Woods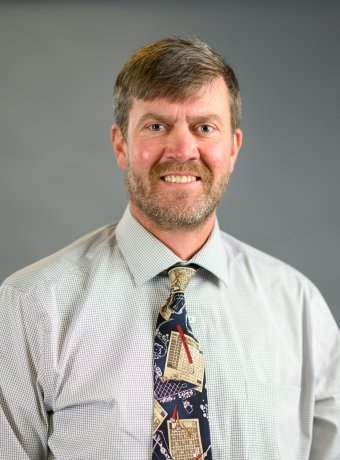 Contact
906-487-2063
Academic Office Building G010C
Associate Teaching Professor in Operations Management, College of Business
Affiliated Senior Lecturer, Construction Management
MS, Industrial Engineering, New Mexico State University
BS, Computer Science/Business, University of Puget Sound
Biography
Roger Woods worked in industry as an industrial engineer and engineering manager at IBM's semiconductor plant in Essex Junction, Vermont. He has experience with manufacturing, engineering, and maintenance to improve the productivity of $2 billion manufacturing tools. Upon moving to Houghton and exiting the corporate world, Woods founded Homer Productivity Consultants, working with companies to create better business decisions through superior data and information.
Woods' hands-on teaching approach to problem-solving is derived from his consulting background. Using materials that blend course objectives with real business challenges, students learn through story problems and the use of spreadsheets to model difficult business decisions in a real-world context.

Spearheading the Business Development Experience, Woods advises students who apply their academic knowledge to on-campus business scenarios. He is also developing novel technology to analyze student work when academic integrity becomes a concern. This work is important since student-created spreadsheets are in business schools across the nation.
An engaged community member, Woods serves on the Keweenaw Co-op Board of Directors, Kiwanis, and the Copper Country Humane Society.
Research Interests
Applying classroom concepts to real-world examples
Buche, M. W., Woods, R. H., & Buche, M. W. (working paper). Reaching students using virtual office hours: An active participant approach (Dec 2007). Decision Science Journal of Innovative Education.
Buche, M. W., & Woods, R. H. (2006, November). Reaching students using virtual office hours: Challenges and benefits. San Antonio, TX: Decision Sciences Institute 37th Annual Conference.