Welcome to our live streaming page. Selected Visual and Performing Arts (VPA) events are broadcast live during our performance season (September - April) from the James and Margaret Black Performance Hall in the Rozsa Center for the Performing Arts and/or McArdle Theatre in the Walker Arts and Humanities Center on Michigan Tech's Campus.
The live stream link will be available 10-30 minutes before the start of the performance. All live streamed events are audio-streamed only. Due to the limits of our live performances, select events can only be broadcast live and are not available after the performance in any form.
Now Playing
This page must stay open in order to stream the live event. Please check your browser and make sure you have the most current version. Click the arrow on the player to start the stream. Can't hear the performance? Try turning up the volume. Please note that audio disruptions are subject to sources beyond our control.
If there is a program available for this performance, please open it in another browser window so this one can stay open during the performance.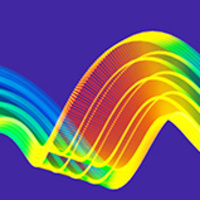 Friday, February 15 at 7:30 pm

The Superior Wind Symphony presents "The Mechanics of Music." For those who know the answer and those who don't need to.
View the full program here
Upcoming Streaming Events