VPA Live Streaming
Welcome to our live streaming page. Selected Visual and Performing Arts (VPA) events are broadcast live during our performance season (September - April) from the James and Margaret Black Performance Hall in the Rozsa Center for the Performing Arts and/or McArdle Theatre in the Walker Arts and Humanities Center on Michigan Tech's Campus.
The live stream link will be available 10-30 minutes before the start of the performance. All live streamed events are audio-streamed only. Due to the limits of our live performances, select events can only be broadcast live and are not available after the performance in any form.
Up Next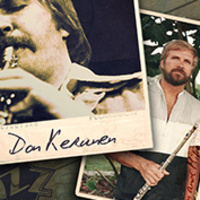 Friday, March 23 at 7:30 pm

Michigan Tech was one of the pioneering Jazz Ensemble programs in the Midwest. The late Associate Professor Don Keranen was a visionary educator that not only added jazz to the fines arts curriculum but also developed the Huskies Pep Band by putting them in stripes and giving them the scramble band format. This concert will feature the resident Research & Development Big Band, the Jazz Lab Band, and the fantastic, audience favorite the MTU Alumni Jazz Lab Band. Music will highlight the great repertoire from the last 50 years of Jazz at MTU. Guest artists will also perform.
Upcoming Streaming Events