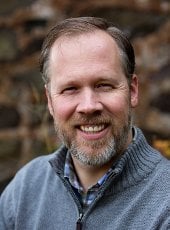 Welcome to the Visual and Performing Arts Department, the home for the arts at Michigan Tech. Here we provide dynamic opportunities for students from across all departments on campus to be involved in many different art forms, from visual art installations and work inside or outside the art studio, performances by one of our eight student instrumental and vocal ensembles, acting or working backstage in Tech Theatre productions, or working with live or recorded sound.
Majors in the VPA department at Michigan Tech are given the unique experience of studying the art of sound and theatre in a technology-rich environment among a student body highly engaged in STEM fields. Students are engaged in all different aspects of sound, backstage technology, and acting for both the live stage and electronic media. We have highly qualified faculty who work closely with students to give them professional opportunities from the very first semester at Tech.
Our graduates have been successfully employed by a number of industry leaders in the entertainment and media world in jobs ranging from concert tours with performers such as Common, Lady Gaga, and The 1975, archival recording work and display engineering at the Smithsonian, designing and installing sound systems at major theme parks worldwide, designers on indie and AAA video games, working in studios like Abby Road and the Chicago Recording Company, working for major companies like Disney and Universal Studios. Students also work in and design large and small sports venues, theaters, museums, and churches in the United States.
The Visual and Performing Arts department has two major performance spaces, the Rozsa Center for the Performing Arts and the McArdle Theatre, and one major art gallery. These spaces provide high-level opportunities for students to engage in all aspects of performance and visual art creation. The department also hosts touring artists, performers, and lecturers over the course of the academic year through the Rozsa Presenting Series and the Gallery Series.
We hope you consider spending time at Michigan Tech. Drop in to see what we are doing! It won't surprise you that at Michigan Tech, art is smart!
Jared Anderson
Chair