Making a gift to the Department of Visual and Performing Arts does more than just support the arts at Michigan Tech. Your gifts directly impact the students from all disciplines who have chosen to engage or even major in the arts, assist in attracting world-class faculty, and support the creation of new and innovative programs.
Your gifts also shape students across all fields of study, far outside the boundaries of visual and performing arts. For every engineering student that has taken an art class, you've helped him or her become more creative and confident in their own field. For every premed student that lands a role in a stage production, you've given them the chance to express themselves.
It is paramount to acknowledge how important the arts are to a well-rounded culture, society, and individual. Despite the decrease in state funding, with your gift we can still provide an exceptional educational experience and continue to enrich lives.
Thank you for your generosity.
Giving Needs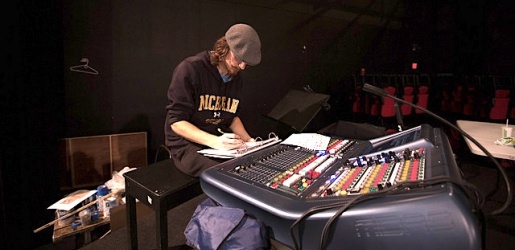 The Technological Edge
Providing students the opportunity to work with the very best hardware and technology is, in part, supported by gifts from donors and alumni.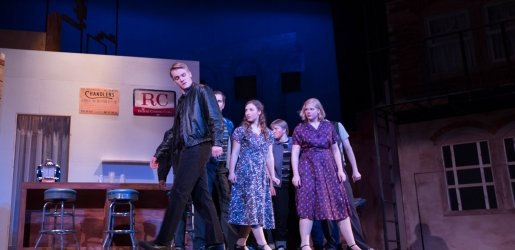 Live on Stage
There is nothing like the theatre experience. Your generous gifts help give students and audiences a chance to experience an age old form of entertainment and enrichment.
Progress total may take up to 24 hours to update.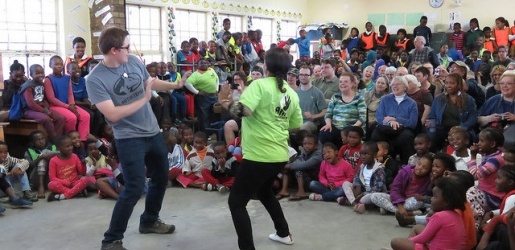 Taking Michigan Tech Around the World
The Concert Choir spread there unique sound and style though out the world making life-long connections, and sharing goodwill through song. This trip and future trips are partially funded by gifts to the department.
Progress total may take up to 24 hours to update.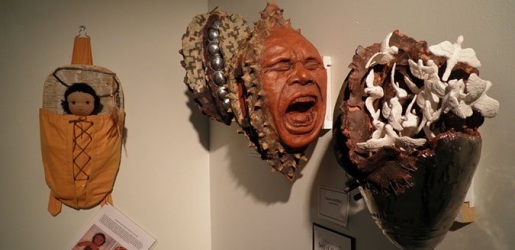 Expression and Exploration
The opportunity for majors and non-degree seeking students to express themselves and present there ideas through a creative medium makes not just an artist, but a better engineer, a better doctor, or a better writer. You support for the arts gives new dimension to those who continue on in stem, business, and the humanities.
Progress total may take up to 24 hours to update.
Questions About Your Gift?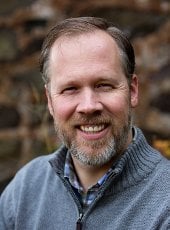 Department Chair, Visual and Performing Arts
Professor, Visual and Performing Arts
Director of Choral Activities
Ensembles
Michigan Tech has a long history of music ensembles, most existing for over 50 years. Gifts to a music ensemble help provide greater opportunities for performance tours, recordings, and work with guest soloists and invited conductors.
Scholarships
Milton Olsson Endowed Scholarship
This award is given for outstanding participation in the Keweenaw Symphony Orchestra and/or the choirs of Michigan Tech (conScience: Michigan Tech Chamber Singers or Michigan Tech Concert Choir). The award is granted to a student in the second to fourth year. Make a Gift to the Milton Olsson Endowment Scholarship.
Don Keranen Endowed Scholarship
This Fund provides cash awards to students for Outstanding Jazz Musician and Most Improved Jazz Musician. Individuals who participate in the Jazz Lab Band and the Research and Development Big Band are eligible. Make a Gift to the Don Keranen Endowed Scholarship.
Martha and Hugh Winn Scholarship
Many students participate in art, music, sound, and theatre during their studies at Michigan Tech, without majoring in Visual and Performing Arts Programs. This award is given to engineering students who are active in the arts at Michigan Tech.
Visual and Performing Arts Talent Award
Visual and Performing Arts Talent Awards recognize high school seniors with exceptional talents in the arts including instrumental or vocal music, visual arts, theatre performance, technical theatre, sound design/audio production, and/or music composition. Incoming first-year students pursuing any major at Michigan Tech who plan to actively participate in musical ensembles, stage productions, take coursework in visual arts, or work toward a degree, second degree, or minor offered through the Visual and Performing Arts (VPA) Department are welcome to apply to the VPA Talent Award.