Welcome to our live streaming page. Selected Visual and Performing Arts (VPA) events are broadcast live during our performance season (September - April) from the James and Margaret Black Performance Hall in the Rozsa Center for the Performing Arts and/or McArdle Theatre in the Walker Arts and Humanities Center on Michigan Tech's Campus.
The live stream link will be available 10-30 minutes before the start of the performance. All live streamed events are audio-streamed only. Due to the limits of our live performances, select events can only be broadcast live and are not available after the performance in any form.
Up Next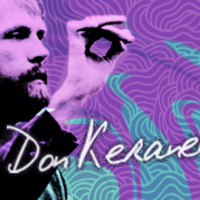 Friday, March 22 at 7:30 pm

The Annual Don Keranen Memorial Jazz Concert pays tribute to the originator of the Michigan Tech Jazz Studies Program. Featured will be the Research and Development Big Band and the Jazz Lab Band performing a wide array of jazz compositions from the broad history of jazz.
Upcoming Streaming Events