Kevin Stahl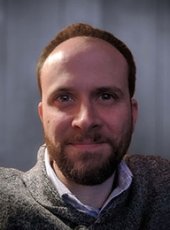 Contact
Sound Mixing Instructor, Visual and Performing Arts
Biography
Kevin Stahl is a film and video game composer and music producer who has scored, produced, and mixed soundtracks for hundreds of movies, television shows, video games, and theme park attractions including major interactive products for commercial release and for internationally renowned clients such as Virgin Galactic, The United States Navy, Entertainment Technology Corp, and InMotion Simulation, plus many more. He is also an Assistant Professor of Music Technology at Rowan University and an Instructor of Music Composition and Technology at West Chester University of Pennsylvania.
Through in-depth MIDI programming, virtual instrument programming, orchestral, and electronic mixing techniques, Kevin will teach the art and science of producing orchestral and electronic hybrid soundtracks for multimedia release. For the aspiring composer, Kevin will teach how clever orchestration can fix common mixing problems before a mix engineer even touches the project. Alternatively, mix engineers will learn how novel mixing tricks can fix a poorly orchestrated mix.
Kevin will teach your lessons live from his own production studio, where he works on his own projects and builds electronic instruments and modular synthesizers!
Learn more about Kevin at his website, http://iamKe.vin or on twitter @kstahl.