Elliott Sabbagh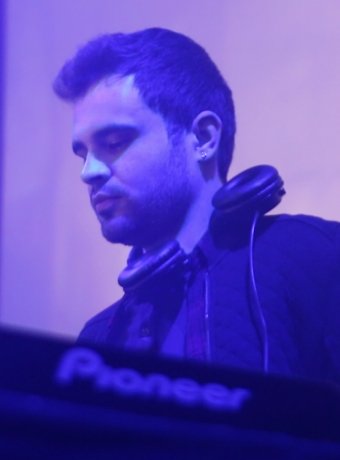 Contact
Sound Mixing Instructor, Visual and Performing Arts
Biography
Ell (Elliott Sabbagh) is an American record producer, audio engineer, radio host, and DJ who works with artists and clients from around the globe. He owns and runs a full-service commercial recording and production studio in Ann Arbor, MI.
He is best known for performing in concerts and tours in the U.S. and Europe with acts including Afroman, ASAP Rocky, Big K.R.I.T., Big Sean's Finally Famous, Cam'ron, Curren$y, J. Cole, Joey Bada$$, Juicy J, KRS-One, Logic, Machine Gun Kelly, Slum Village, Talib Kweli, Twista, Wale, and Wiz Khalifa's Taylor Gang, amongst others. Production credits include ESPN, HBO 'Problem Areas', BBC 'Blue Planet', RCA Records, the New England Patriots, Patrice Rushen, Jamey Haddad, Sammy Adams, Sony Music, Young Money, and more.
He has also been a featured performer at events for MTV, Red Bull, United States Armed Forces, Vans: festivals including Fallas (Spain), Imaginarium (Spain), Warped Tour (U.S.); and U.S. tours with Big Sean's Finally Famous, Machine Gun Kelly/EST19XX, Wiz Khalifa's Taylor Gang, and others.
Since 2008 Ell co-hosts the Midwest's longest-running Hip-Hop radio show the 'Prop Shop', on WCBN-FM Ann Arbor, and can also be heard on a number of other weekly radio programs across the U.S including KSHI 'Block Party Radio', WMBR 'Word is Born', and Big City 101.3- FM Boston.
He credits his career to his early years of music training, which began at age five studying violin performance and music theory, and turntablism at age 11.
Having earned both his Bachelor's and Master's degrees within 4 years at the Berklee College of Music in Music, Production, Technology and Innovation, he has enjoyed teaching many of those skills over the years to the next generation of artists. Ell has presented Music Industry, DJing, Production, and Audio Techniques classes, workshops, and lectures at universities including Berklee College of Music, Massachusetts Institute of Technology, and the University of Michigan.