Joel Neves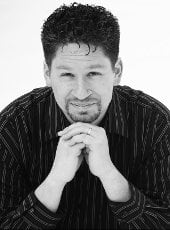 Professor, Visual and Performing Arts
DMA, Orchestral Conducting, Arizona State
Biography
Joel Neves is Assistant Professor of Music and Director of Orchestral Activities at Michigan Technological University. He made his conducting debut in China with the Hubei Symphony Orchestra in Wuhan City, and his South
American debut with the Orquesta Sinfónica de Entre Ríos
in Paraná, Argentina.
As seventh music director of the Keweenaw Symphony Orchestra (KSO), Joel has elevated the orchestra's artistic profile through captivating performances that engage, entertain, and inspire. He has initiated important collaborations between the KSO and the greater musical community, including creating the KSO Fall Recital Series at Portage Lake United Church; commissioning new orchestral works by local composers; embarking on concert tours throughout the U.P. and Midwest; and developing the Keweenaw Honors String Festival, a biennial event for Upper Peninsula K-12 string orchestras that provides intensive training and mentorship by professional guest artists and KSO musicians.
Joel has enjoyed many performance opportunities with local professional music organizations, including conducting the Pine Mountain Music Festival's "Finnharmonic" orchestra last summer, playing trumpet with the Pine Mountain Music Festival and Marquette Symphony Orchestra, and adjudicating band and orchestra festivals for the Michigan School Band & Orchestra Association.
Before arriving at Michigan Tech, Joel was assistant conductor of the Orchestra of Southern Utah for three years, where he conducted masterworks, pops, and children's concerts. He has also conducted the Orquestra de Cadaqués (Barcelona, Spain), the Bakersfield Symphony Orchestra (California), the Bard Festival Orchestra (New York), and the Pleasant Grove Symphony Orchestra (Utah), as well as the orchestras at Brigham Young University and Arizona State University. Joel was recently invited as guest conductor and clinician for the Kentucky Music Educators Association (KMEA) All-Collegiate Orchestra.
Equally adept with theatre, Joel has directed numerous opera, ballet, and music theatre productions. He conducted Tchaikovsky's Nutcracker with the Minnesota Ballet and Keweenaw Symphony Orchestra, and conducts Bizet's Carmen with the Pine Mountain Music Festival during the 2018 season. At Tech he has conducted South Pacific and West Side Story.
Neves received his bachelor's and master's degrees from Brigham Young University, and his doctor of musical arts (DMA) in orchestral/operatic/choral conducting from Arizona State University.
Joel resides in Houghton with his lovely wife, Lara, and three cute daughters, Bria, Chloe, and Sophia, and puppy, Puccini. He is an avid genealogist, golfer, and cook.
Links of Interest