Lara Neves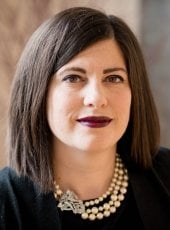 Contact
Voice Instructor, Visual and Performing Arts
Biography
Lara Neves received her BM in Vocal Performance from Brigham Young University where she studied with Clayne Robison and Shirley Westwood. While at BYU she performed as the First Lady in Magic Flute, Rosalinde in Der Fledermaus, and had roles in Tales of Hoffmann and Marriage of Figaro.
Since living in the Keweenaw she has soloed with the Keweenaw Symphony Orchestra in Handel's Messiah, Vaughan Williams' Dona Nobis Pacem, and KSO's "Night at the Opera" performance, where she sang excerpts from Carmen and Otello. In 2014, she played Amahl's mother in Michigan Tech's Amahl and the Night Visitors.
Lara has performed with Pine Mountain Music Festival's operatic productions of La traviata, Rockland, Cosi fan tutte, and A Little Night Music and was a 2013 guest artist for PMMF's Viva Verdi! and Broadway Revue productions. In 2018 she sang the role of Mercedes in PMMF's production of Carmen.
Lara enjoys teaching voice and has maintained a private vocal studio for over 20 years. She has served as adjunct vocal faculty at Southern Utah University, Tuacahn High School for the Performing Arts, and at Michigan Tech. She also occasionally teaches a group voice class at Michigan Tech.