Anna Ehl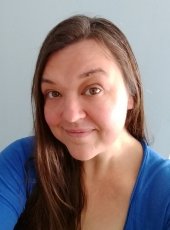 Contact
Instructor, Visual and Performing Arts
Biography
Anna Ehl has been working as a sound engineer, composer, technical director/designer, and manager for the arts for nearly two decades. Her work in the studio and onstage spans everything from motion picture sound design and composition, to recording music for artists like Patti Smith and Rickie Lee Jones, to mixing for acts like Beach House and Signal Ensemble. Her mixing and recording have received positive press in publications including Rolling Stone and the New York Times.
As a technical director and manager, Anna has been responsible for the design of multiple theaters, performance venues, and TV/film studio spaces, and she has consulted on multiple recording studio designs and retrofits. Anna's strong organizational skills have earned her a reputation for successfully guiding start-ups—from founding a non-profit theater company to opening an 1100 capacity multi-use performance venue and art gallery. As a production/stage manager, Anna has worked with artists including Paul Simon, Lou Reed, They Might Be Giants, and Mos Def.
Anna is a passionate educator. Since graduating summa cum laude from UCLA's top-ranked theater program at the age of 19, Anna has taught students ranging from pre-school through graduate school. Before joining the teaching staff at Michigan Tech, she consulted on curricular development for multiple theater companies and educational enrichment programs, founded and ran a successful internship program at Le Poisson Rouge NYC, and taught video, audio, and project management skills at Yale University's Digital Media Center for the Arts.