Trevor Clark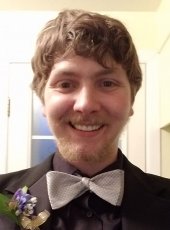 Contact
Clarinet and Bassoon Instructor, Visual and Performing Arts
Biography
Trevor Clark is the bassoon and clarinet instructor at Michigan Technological University, as well as the K-12 music teacher at Chassell Township Schools. Trevor hold a Bachelors of Music Education from Wayne State University '16.
In addition to his duties with Chassell, Trevor often performs with various groups, some of which include the Keweenaw Symphony Orchestra, and the Northern Michigan Choral Society. In the past, he has performed with various groups, some of which include the International Symphony Orchestra (Bassoon) and the Macomb Symphony Orchestra (Contra-Bassoon). Trevor has performed in various countries and has premiered a bassoon concerto written by a colleague of his.
Prior to moving up to Chassell, Mr. Clark was commonly asked to perform in or conduct pit orchestras for various musicals. Some of these musicals include: Seussical The Musical (Conducted + Performed), Les Miserables (Performed 3 times), Disney's The Little Mermaid (Conducted and Performed) and Wizard of Oz (Conducted and Performed).
A native "Troll" (Macomb Township), he now lives in Chassell, Michigan When he is not making reeds, practicing, or teaching, you can often find Trevor on a disc golf, regular golf course, or on the water on his kayak! In the Winter, you can often find him snowshoeing with colleagues.