Susan Byykkonen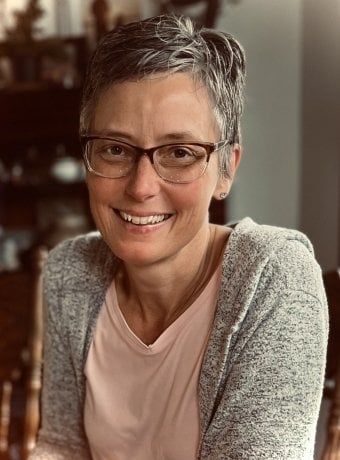 Contact
Piano & Flute Instructor, Visual and Performing Arts
Biography
Susan Byykkonen is an independent music teacher in Houghton County, teaching flute and piano students at Michigan Tech University and at her home studio in Calumet. She grew up in the Keweenaw, taking both flute and piano lessons with Joan Luehrs and went on to receive her BA in Music from Cedarville University in Ohio where she studied Flute Performance with Marianne Chenoweth and Piano Pedagogy with Connie Anderson.
She has returned to Michigan Tech this year to perform as pianist with the Concert Choir, where she began accompanying in 1994 under the direction of Dr. Milt Olsson. For many years Susan performed at MTU as accompanist and associate director for the Concert Choir, and on flute or piano with various chamber groups and with the Keweenaw Symphony Orchestra. From 2000-2004 she served as choir director and piano instructor at Lakeland Christian School in Florida.
For the last two decades she has been involved in the Pine Mountain Music Festival, performing with several opera singers, and serving as pianist and director for the UPstarts! program. Locally, she is an active member of the Lake Superior Music Teachers Association and serves as minister of music for Portage Lake United Church, Houghton. She is often found assisting area school music programs, coaching flute students and accompanying for Solo & Ensemble Festival. Most recently, Susan has enjoyed working with Jennifer Wenger, building their piano duo repertoire and collaborating on flute & piano literature.
Her philosophy is that with music life is beautiful, and every student presents the opportunity to bring the beauty of life into the world through music. She teaches technique that emphasizes a natural and relaxed style of playing to produce the beauty of sound.