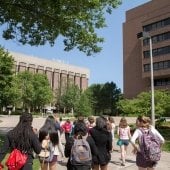 Morning
We expect you to set your own alarm to get up on time! You will need to get ready, eat breakfast, and walk to class before your exploration starts each day.
---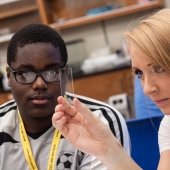 Morning Class
Once in class, you will be immersed in experiments, projects, field-trips and interactions with guest speakers including Michigan Tech faculty and graduate students. Activities vary by exploration, but they're sure to keep things moving.
---
Lunch
We break for lunch midday, which might mean walking back to Wadsworth Hall to eat in the dining hall or your class may have a picnic on a field trip.
---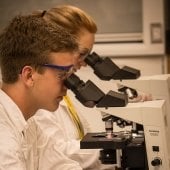 Afternoon Class
After lunch you will walk back to class for a few more hours of academic immersion. This is a time to work on group projects, experiments, and meet experts in your field of choice.
---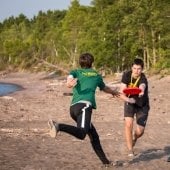 Afternoon/Evening Activities
After class, Experience Counselors run activities that cover a huge range of interests—they're constantly changing events based on what sounds the most fun. Students will have the chance to exercise through activities like visiting the pool or local beaches, hiking to waterfalls, or playing pickup soccer. If you're more of a creative type we have arts & crafts, campus scavenger hunts, karaoke and much more. Or, if you prefer to just relax, SYP hosts movie nights, trivia nights, board games and cards.
---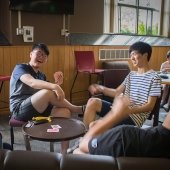 On-Floor/In-Room Time
As each day winds down, live-in students will regroup with their Residence Counselor in their on-floor groups at 10 p.m. On-floor meetings are mandatory: there are always updates, announcements, and general check-ins during this time. Students are required to be in their own room by 11 p.m.—after an eventful day at SYP, a good night's sleep is well-deserved!
---