Official Charge:
The President's Council on Health and Well-being is charged with reviewing programs and education, assessment, policy, and reporting requirements that support the Biennial Review and Drug-free Schools Act.
Committee goals for 2022 -2023:
Goal #1: The committee will provide recommendations to the division of Student Affairs regarding the use and impact of ATOD, as outlined by the Drug-Free Schools Act, which will be used to inform the campus community.
Goal #2: Review and evaluate university messaging related to ATOD education and make recommendations for improving educational messaging with an emphasis on prevention, resilience, and personal responsibility as outlined in the Drug-free Schools Act and prepared in the Biennial Review.
Goal #3: The President's Council on Health and Well-being will collaborate with stakeholders and lead the promotional efforts for the Good Samaritan Provision initiative to align with the preparing and writing of the biennial review.
The Good Samaritan Provision
The Goal: Assist and Educate - Not Punish
The Good Samaritan Provision gives a student in distress from alcohol or other drug misuse (and those who help the student) the freedom to seek help without fear of student conduct action. Michigan Tech wants to power their community to Step UP and look out for one another.
The Good Samaritan Provision-Michigan Tech University
Officer Ryan Wakeham talks about the specifics and importance of the Good Samaritan Provision at Michigan Tech and how to use it.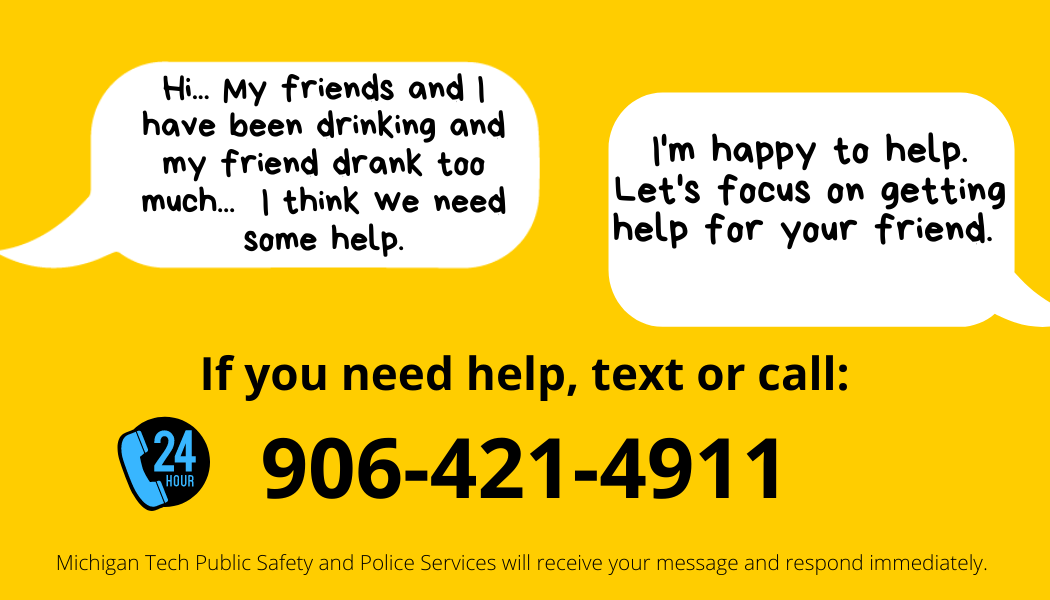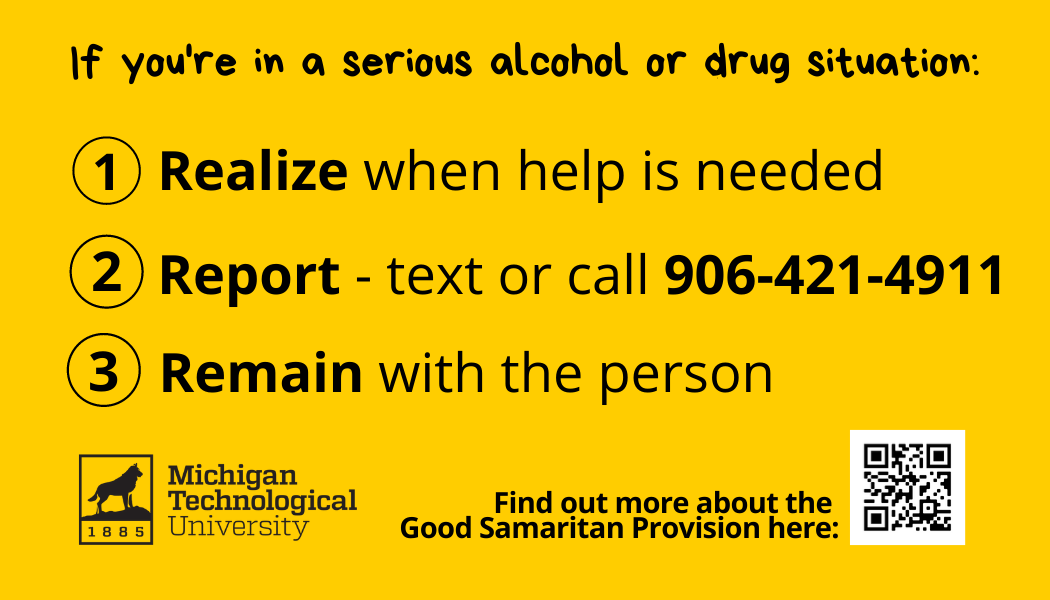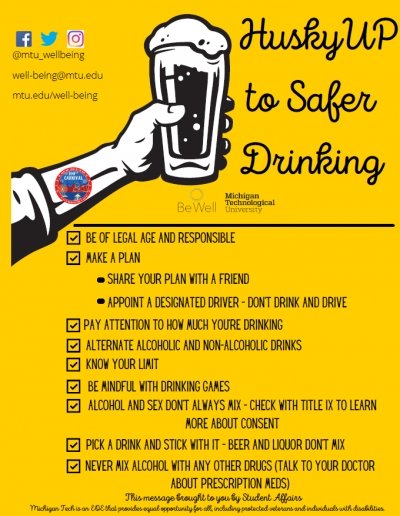 EverFI: Alcohol Edu for College
All new Michigan Tech students are required to complete Alcohol Edu For College, a comprehensive course that covers the areas of choosing not to/to drink, being a responsible adult, looking out for one another, physiological effects of alcohol and when to ask for help. Beginning August 1 an email will be sent to all incoming first year students permitting access to the course.