Shan Zhou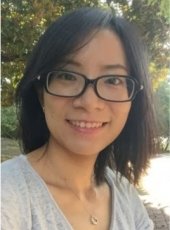 Contact
906-487-2864
Academic Office Building 203
Assistant Professor, Environmental and Energy Policy
PhD, Public Policy, Georgia Institute of Technology, 2016
MS, Public Policy, Georgia Institute of Technology, 2012
MS, Environmental Sciences, Policy and Management, European Commission Erasmus Mundus Program (MESPOM), 2009
BS, Environmental Sciences, Beijing Normal University, 2007
Research Summary
My research focuses on the intersection of public policy, clean technology and sustainability. I publish my research in a range of journal outlets, such as The Electricity Journal, Journal of Environmental Policy and Planning, Journal of Environmental Planning and Management, Energy Policy, Social Science Quarterly, Energy Research and Social Science, Journal of Asian Public Policy, Journal of Cleaner Production, Review of Policy Research and Wiley Interdisciplinary Reviews: Energy and Environment.
1) Along the lines of my PhD dissertation, I have published several peer-reviewed articles on the role of public policies in promoting the adoption and diffusion of smart meters, renewable energy, and other low-carbon technologies. I am also interested in explaining why some governments decide to adopt certain policy instruments to promote clean energy, how policy design (i.e. policy stringency & compulsoriness) affects clean energy technology adoption, and how voluntary environmental/energy policy programs perform compared to mandatory policy instruments (i.e. voluntary green power market vs. mandatory RPS).
2) Another line of my research examines the justice implications of clean energy technology diffusion. In particular, I am interested in how the policy-driven clean energy transition influences the distribution of environmental burdens (i.e. air pollution) and amenities (i.e. smart grids, renewable energy, modern energy services) across communities in the U.S. and worldwide, as well as how utility and municipal solar policy design elements influence the distributive justice of solar adoption.
3) I received the 2020 Ralph E. Powe Junior Faculty Enhancement Award from ORAU for my proposal titled "Incorporating LEED into local green building policies: the blurred boundary between voluntarism and regulation". This line of research examines how the interplay between voluntary LEED certification and local green building policies affects green building adoption at the city level in the U.S.
4) Recently, I have developed another research project focusing on environmental justice and urban environmental governance in my home country - China. I focus particularly on China's household registration system (Hukou) and the negative social construction of rural migrants, as well as their implications on government provision of urban environmental amenities (i.e. green space, pollution treatment facilities). I also examine the impact of bureaucratic career motivation for city mayors and CPC party chiefs on urban environmental amenities.
Research Interests
Environmental & Energy Policy
Smart Grids, Renewable Energy, Energy Efficiency & Green Buildings
Sustainable Technology Adoption & Diffusion
Environmental and Energy Justice
Urban and Local Sustainability
Policy Processes
Policy Analysis
Recent Publications
Zhou, S.& Solomon, B. D. (2021). The interplay between renewable portfolio standards and voluntary green power markets in the United States. Renewable Energy, 178, 720-729. https://doi.org/10.1016/j.renene.2021.06.110


Zhou, S. & Liang, J. (2021) Migrant workers and environmental amenities and infrastructure in urban China: from the lens of environmental justice, Journal of Environmental Policy & Planning, DOI: 10.1080/1523908X.2021.1920379


Solomon, B.D. and Zhou, S. (2021), Renewable Portfolio Standards: Do Voluntary Goals vs. Mandatory Standards Make a Difference? Review of Policy Research, 38: 146-163. https://doi.org/10.1111/ropr.12424

Zhou, S. (2021). "The Effect of Smart Meter Penetration on Dynamic Pricing: Evidence from the United States". The Electricity Journal, 34(3).https://doi.org/10.1016/j.tej.2021.106919


Lu, H.*, Mayer, A. L., Zhou, S., & Wellstead, A. (2021). Unveiling the Quasi-public-private partnership (QPPP): Evidence from China's Environmental Service Sector. Journal of Environmental Policy & Planning, 1-15. doi:10.1080/1523908X.2021.1880315

Curley, C., Harrison, N., Kewei Xu, C., & Zhou, S. (2020). Collaboration Mitigates Barriers of Utility Ownership on Policy Adoption: Evidence from the United States. Journal of Environmental Planning and Management, 1-21. https://doi.org/10.1080/09640568.2020.1755241.


Zhou, S., & Solomon, B. D. (2020). Do Renewable Portfolio Standards in the United States Stunt Renewable Electricity Development beyond Mandatory Targets? Energy Policy, 140, 111377. https://doi.org/10.1016/j.enpol.2020.111377.

Zhao, S., Zhou, S., & Noonan, D. S. (2019). Environmental Justice and Green Schools—Assessing Students and Communities' Access to Green Schools. Social Science Quarterly. https://doi.org/10.1111/ssqu.12715
Lu, H., Mayer, A. L., Wellstead, A. M., & Zhou, S.(2019). Can the dual identity of policy entrepreneur and policy implementer promote successful policy adoption? Vertical greening policymaking in Shanghai, China. Journal of Asian Public Policy, 1-16. https://doi.org/10.1080/17516234.2019.1631241

Zhou, S. and Noonan, D. (2019). "Justice Implications of Clean Energy Policies and Programs in the United States: A Theoretical and Empirical Exploration". Sustainability, 11(3), 807. http://doi.org/10.3390/su11030807
Zhou, S., Matisoff, D., Kingsley, G., and Brown, M. (2019). "Understanding Renewable Energy Policy Adoption and Evolution in Europe: The Impact of Coercion, Normative Emulation, Competition, and Learning". Energy Research & Social Science, 51, 1-11. http://doi.org/10.1016/j.erss.2018.12.011


Brown M., Zhou S. and Ahmadi M. (2018). "Smart Grid Governance: An International Review of Evolving Policy Issues and Innovations". WIREs Energy Environ 7(5): e290.https://doi.org/10.1002/wene.290


Noonan, D., Zhou, S. and Kirkman, R. (2017). "Making Smart and Sustainable Infrastructure Projects Viable: Private Choices, Public Support, and System Constraints". Urban Planning 2(3): 18-32. http://dx.doi.org/10.17645/up.v2i3.999
Zhou, S. and Brown, M. (2017). "Smart Meter Deployment in Europe: A Comparative Case Study on the Impacts of National Policy Schemes". Journal of Cleaner Production 144: 22-32. https://doi.org/10.1016/j.jclepro.2016.12.031


Zhou, S. and Matisoff, D. C. (2016). "Advanced Metering Infrastructure Deployment in the United States: The Impact of Polycentric Governance and Contextual Changes". Review of Policy Research 33(6): 646-665. https://doi.org/10.1111/ropr.12203

Brown, M. and Zhou, S. (2013). "Smart-grid Policies: An International Review". Wiley Interdisciplinary Reviews: Energy and Environment 2(2): 121-139. https://doi.org/10.1002/wene.53
Recent Funding
"Examining the Inequalities of US Energy Policy Outcomes: The Spatial Distribution of Clean Energy Infrastructure and Environmental Benefits" (PI), Michigan Tech Research Excellence Fund (REF) - Research Seed Grants (RS), 01/2020-01/2021 – Funded ($15,000)
"Incorporating LEED into local green building policies: the blurred boundary between voluntarism and regulation" (PI), the Ralph E. Power Junior Enhancement Award, Oak Ridge Associated Universities (ORAU), 10/2020 –10/2021 - Funded ($10,000)
"Mapping and Modeling Desertification and Its Impact on Anthropogenic Dust and Health-related External Costs in Central Asia" (Co-PI), NASA Research Opportunities in Space and Earth Sciences (ROSES) 2019, 05/2021-04/2023 – Funded ($449,378)
Research Projects
Energy Justice & Energy Policy
Examining the Inequalities of U.S. Energy Policy Outcomes: the Spatial Distribution of Clean Energy Infrastructure and Environmental Benefits

Evaluating Energy Justice Considerations in Energy Policy Design
Public Policy & Grid Modernization
Understanding Utility Grid Modernization Efforts in the United States: Policy Impact on the Use and Integration of Clean Energy Technologies
Policy Integration: the Case of Electric Vehicle Adoption
Renewable Portfolio Standard: Policy Design and Effectiveness
The Interplay between Renewable Portfolio Standard and Voluntary Green Power Market in the United States
Green Building Adoption & Policy Effectiveness
Why do Schools Go Green? – Assessing State and Local Policy Effectiveness on Green School Building Infrastructure
Environmental Justice, Public Administration & China
Migrant Workers and Environmental Amenities and Infrastructure in Urban China: From the Lens of Environmental Justice
Migrants, Bureaucratic Career Motivation, and Environmental Amenities in Urban China
Teaching Experience
UN 1025: Global Issues
SS 3630: Environmental Policy and Politics
SS 3755: Sustainability and Corporate Social Responsibility
SS 5300: Environmental Policy
SS 5350: Environmental Policy Analysis