Shan Zhou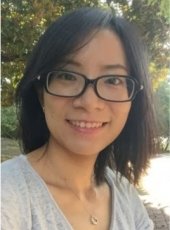 Contact
906-487-2864
Academic Office Building 227
Assistant Professor, Environmental and Energy Policy
PhD, Public Policy, Georgia Institute of Technology, 2016
MS, Public Policy, Georgia Institute of Technology, 2012
MS, Environmental Sciences, Policy and Management, European Commission Erasmus Mundus Program (MESPOM), 2009
BS, Environmental Sciences, Beijing Normal University, 2007
Research Summary
My research focuses on policy analysis and social equity issues related to sustainability, resilient technology, and urban development. I am particularly interested in the policy fields of smart grids, renewable energy, environment, and climate change. My investigation of these topics integrates technological penetration datasets with market pricing data, political and governance data, and demographic data using statistical methods, case studies, and geospatial analysis tools.
Fields
Environmental and Energy Policy
Research Interests
Environmental and Energy Policy
Sustainable Development
Infrastructure and Resilience
Social Equity
Urban and Local Sustainability
Policy Processes
Policy Analysis
Recent Publications
Lu, H., Mayer, A. L., Wellstead, A. M., & Zhou, S.(2019). Can the dual identity of policy entrepreneur and policy implementer promote successful policy adoption? Vertical greening policymaking in Shanghai, China. Journal of Asian Public Policy, 1-16. https://doi.org/10.1080/17516234.2019.1631241.
Zhou, S. and Noonan, D. (2019). "Justice Implications of Clean Energy Policies and Programs in the United States: A Theoretical and Empirical Exploration". Sustainability, 11(3), 807.
Zhou, S., Matisoff, D., Kingsley, G., and Brown, M. (2019). "Understanding Renewable Energy Policy Adoption and Evolution in Europe: The Impact of Coercion, Normative Emulation, Competition, and Learning". Energy Research & Social Science, 51, 1-11.
Brown M., Zhou S. and Ahmadi M. (2018). "Smart Grid Governance: An International Review of Evolving Policy Issues and Innovations". WIREs Energy Environ 7(5): e290.
Noonan, D., Zhou, S. and Kirkman, R. (2017). "Making Smart and Sustainable Infrastructure Projects Viable: Private Choices, Public Support, and System Constraints". Urban Planning 2(3): 18-32.
Zhou, S. and Brown, M. (2017). "Smart Meter Deployment in Europe: A Comparative Case Study on the Impacts of National Policy Schemes". Journal of Cleaner Production 144: 22-32.
Zhou, S. and Matisoff, D. C. (2016). "Advanced Metering Infrastructure Deployment in the United States: The Impact of Polycentric Governance and Contextual Changes". Review of Policy Research 33(6): 646-665.
Brown, M. and Zhou, S. (2013). "Smart-grid Policies: An International Review". Wiley Interdisciplinary Reviews: Energy and Environment 2(2): 121-139.
Research Projects
Understanding Utility Grid Modernization Efforts in the United States: Policy Impact on the Use and Integration of Clean Energy Technologies
Does Renewable Portfolio Standard Hinder Renewable Energy Development beyond the Standard?
Accessing Urban Green Space and Environmental Facilities: Empirical Evidence from China
Why do Schools Go Green? – Assessing State and Local Policy Effectiveness on Green School Building Infrastructure