Mark Rhodes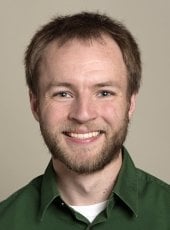 Contact
906-487-2459
Academic Office Building 211
Assistant Professor of Geography
PhD, Geography, Kent State University
MA, Geography, Kent State University
BA, Geography, St. Cloud State University
BES, Music, St. Cloud State University
Research Interests
Post-Industrial Geographies & Heritage
National Identity in the 21st Century
Digital Heritage & Social Media
Political Ecology, Place, & Memory
Black Geographies & Memorial Landscape
Areas of Expertise
Memory and Heritage
Cultural Landscape
British Studies
Historical and Cultural Geography
Sense of Place
Performativity & Performance
Recent Publications
Rhodes, M. In Press. Music Work: Geographies of traditional Cambodian music and state-building under the Khmer Rouge regime. Asia Pacific Viewpoint.
Rhodes, M. In Press. Landscapes of Multicultural Memory and Heritage in Wales. Focus on Geography.
Rhodes, M.

2020.

Memory

. In

International Encyclopedia of Human Geography

, 2e, A. Kobayashi (ed.), 49-52. Elsevier. DOI: 10.1016/B978-0-08-102295-5.10481-0

Rhodes, M. 2019. Paul Robeson's Place in YouTube: A social spatial network analysis of representation and audience engagement in digital heritage. Digital Scholarship in the Humanities 34 (1): 174-188. DOI: 10.1093/llc/fqy027
Rhodes, M. 2018. Exhibiting Memory: Temporary, mobile, and participatory memorialization and the Let Paul Robeson Sing! exhibition. Memory Studies. DOI: 10.1177/1750698018794771
Hannum, K. and M. Rhodes. 2018. Public art as public pedagogy: Memorial landscapes of the Cambodian genocide. Journal of Cultural Geography 35 (3): 334-361.
Rhodes, M. 2017. Alternate Pasts, Presents, and Futures in Star Trek: Historical engagement and representation through popular culture. The Geographical Bulletin 58 (1): 29-39.
Rhodes, M. 2016. Performing History: Remembering Paul Robeson and the Peekskill Riots though Tayo Aluko's Call Mr. Robeson. Excellence in Performing Arts Research 3 (1): 1-17.
Tyner, J., M. Rhodes, and S. Kimsroy. 2016. Music, Nature, Power, and Place: An Ecomusicology of Khmer Rouge Songs. GeoHumanities 2 (2): 395-412.
Rhodes, M. 2016. Placing Paul Robeson in History: Understanding His Philosophical Framework. Journal of Black Studies 47 (3): 235-257.
Presentations and Panels
Kraing Ta Chan, Spatial Narratives, and the Memorialization of the Cambodian Genocide. International Studies Association: Commemorating Violent Conflicts and Building Sustainable Peace, Kent, October 2019 with K. Hannum.
Session Organizer (with Alex Colucci) Landscapes of (Post-)Industrial Violence and Participant Dancing around the Subject: Museum Landscapes of Post-Industrial Environmental Crises. Annual Meeting of the International Society of Landscape, Place, and Material Culture (ISLPMC), Detroit, October 2019.
Paul Robeson's Place in YouTube: A Social Spatial Network Analysis of Digital Heritage. Memory Studies Association Third Annual Conference, Madrid, June 2019.
Session Organizer (with Amy Walker and William Price) Post-Industrial Place Memory, and Heritage and Participant: Amgueddfa'r Gogledd: Slate, Slavery, and Trans-Atlantic Labor in the National Slate Museum. Annual Meeting of the American Association of Geographers (AAG), Washington, D.C., April 2019.
Biography, Activism, and the Applied Geographies of Paul Robeson. Applied Geography Conference, Kent, OH, October 2018.
Cardiff and the Confluence of Memory Work: Welshness in the Nation's Capital. Race, Ethnicity, & Place (REP) IX, Austin, TX, October 2018.
The Absent Presence of Paul Robeson in Wales: Appropriation and Philosophical Disconnects in the Memorial Landscape. Annual Meeting of the International Society of Landscape, Place, and Material Culture (ISLPMC), New Orleans, September 2018.
"A Bubble of Welshness": Soundscape, national identity, and the National Eisteddfod. Royal Geographical Society (RGS) Annual Meeting, Cardiff, August 2018.
Bursting the Swigen Iaith: Soundscape and national identity at the National Eisteddfod. North American Society for the Study of Welsh Culture and History International Conference on Welsh Studies (NAASWCH), Bangor, Wales, July 2018.
Session Organizer (with Kathryn Hannum) Celtic Geographies and Participant: "Making it More Celtic": Welsh Nation-Building in the Year of Legends. AAG Annual Meeting, New Orleans, April 2018.
The Paul Robeson Party: Politicization of the Welsh Memorial Landscape. AAG Political Geography Specialty Group Pre-Conference, New Orleans, April 2018.
Graduate Student Governance in 2017: Questions from Ohio Public Universities. National Association of Graduate-Professional Students National Conference, Syracuse, NY, November 2017.
The Peekskill Riots: Landscapes of Performance and Performances of Landscape. Middle States Meeting of the AAG, Geneseo, NY, October 2017.
A Welsh Valhalla?: Narrating the Nation through Cardiff's Memorial Landscapes. RGS Annual Meeting, London, August 2017.
Becoming Paul Robeson: Merging ethnomusicological and geographic methods to understand the place, performance, and memory of theatre. Annual Meeting of the AAG, Boston, April 2017.
Field Research on a Budget. Graduate Professional and Academic Development Workshops, Kent, March 2017 with K. Klonowski.
Panel Participant: Research Skills Workshop, An event to engage undergraduate students in research sponsored by the Kent State University Graduate Student Senate, Office of Student Research, University Libraries, and Undergraduate Student Government, Kent, January 2017.
Session Organizer (with Matthew Cook) Critical Cultural/Historical Geographies and Participant: Alternate Pasts, Presents, and Futures in Star Trek: Historical engagement and representation through popular culture. West Lakes-East Lakes Joint Meeting of the AAG, Marquette, MI, October 2016.
Placing Paul Robeson in History: Understanding his philosophical framework. REP, Kent, September 2016.
Memorializing Wales: Paul Robeson, The Spanish Civil War, and the politics of Welsh commemoration. NAASWCH International Conference on Welsh Studies, Cambridge, MA, July 2016.
Performing Paul Robeson in Place, Theatre, and Music. Africa & the Global Atlantic World Conference, Kent, OH, April 2016
Panel Organizer (with Hannah Gunderman and Fiona Davidson), Chair, and Participant: Star Trek & Geography: Boldly exploring representation & affect in popular culture across space and time. Annual Meeting of the AAG, San Francisco, April 2016
Exhibiting Memory: Temporary, mobile, and participatory memorialization and the Let Paul Robeson Sing! exhibition. Annual Meeting of the AAG, Chicago, March 2016.
The Power of Place and Performance in Call Mr. Robeson: Tayo Aluko's representation of Paul Robeson and the 1949 Peekskill Riots. Landscape, Place, and Space Conference, Bloomington, IN, March 2016.
Geographical Metaphors and Music: The river as division, power, and unity. East Lakes Meeting of the AAG, Kent, October 2015 with C. Post.
Public Art as Public Pedagogy: Affect and implications in the making of Cambodian Genocide murals. Annual Meeting of the ISLPMC. North Canton, OH, September 2015 with K. Hannum.
Paul Robeson and the Processes of Welsh Memorialization: Context, scale, and agency in the commemorative landscape. Richard Burton Centre Postgraduate Conference – New Research in Welsh Studies, Swansea, UK, June 2015.
'Part of that Land': Memorializing Paul Robeson in the Welsh landscape, Annual Meeting of the AAG, Chicago, April 2015
Panel Participant: Perspective of Geography through Space, Time, and Popular Culture: A Doctor Who case study, Annual Meeting of the AAG, Chicago, April 2015
A Paul Robeson Philosophical Framework for Academic Application: Trans-scalar, transcultural, and transdisciplinary approaches. Annual Kent State Graduate Student Senate Graduate Research Symposium, April 2015.
The River as Metaphor: Music and meaning on the fluvial landscape, Kent State University Water Symposium, October 2014 with C. Post
Nationalism, Memorialization, & Wales: Paul Robeson and his presence in the memorial landscape, REP, Fort Worth, TX, October 2014
Uncovering Common Labor: Landscapes of memory and heritage along the Ohio and Erie Canal, East Lakes-West Lakes Joint Meeting of AAG, Kalamazoo, MI, October 2014.
'Paul Robeson: Cyfaill Cymru a'r Byd' - 'Paul Robeson: Friend of Wales and the World': An analysis of the Welsh memorial landscape of Paul Robeson, Richard Burton Centre Postgraduate Conference – New Research in Welsh Studies, Swansea, UK, June 2014.
Utilizing Spatial Video in Landscape Analysis: The construction of 'nature' along the Ohio and Erie Canal Towpath Trail in the Cuyahoga Valley National Park, Visual In-Sights – Theory, Method, Practice – International Conference, Newcastle, UK, June 2014
Utilizing Spatial Video in Landscape Analysis: A case study of the construction of 'nature' along the Ohio and Erie Canal Towpath Trail in the Cuyahoga Valley National Park, Annual Meeting of the AAG, Tampa, FL, April 2014
The Lac qui Parle Dakota Mission, 1835-1954: A critical analysis of its goals, methods, accomplishments, and undesired effects, Annual Meeting of the ISLPMC, Utica, NY, October 2013
Tracing Scottish Migration to Minnesota through Religious, Cultural, and Social Landscapes, 1840-1930, Annual Meeting of the AAG, Los Angeles, April 2013
Panel Participant: Globalizing Education: What is it? Center for Excellence in Teaching and Learning, St. Cloud, MN, August 2012
Panel Participant: A Geography Abroad Discussion Panel: Alnwick, UK. Gamma Theta Upsilon, St. Cloud, MN, September, 2012
Tracing Scottish Migration to Minnesota through Religious, Cultural, and Social Landscapes, 1840-1930, West Lakes-East Lakes Joint Meeting of the AAG, DeKalb, IL, October, 2012
Research Projects
National Identity and Heritage Institutions in Wales
Post-Industrial Heritage Impacts in Wales
Legacies and Memorial Landscapes of Paul Robeson
Social and Cultural Responses to the Cambodian Genocide
Political Ecology links to Memory (Living Memorials, Pristine Myth, etc...)
Star Trek and Science Fictions representations of alternate pasts, presents, and futures
Post-Industrial and Literary Landscapes of David Foster Wallace
Teaching Experience
Contemporary Europe/Geography of Europe
Global Issues
Introduction to Geography
Introduction to Human Geography
Introduction to Physical Geography
Geography of the United States and Canada