The Rozsa Center's Class Acts programming opens the door to new arts experiences for young people through performances, education, and arts activities.
Upcoming Class Acts Events
Request Class Acts Tickets
Class Acts tickets for schools and education groups are $1 per ticket and for every 20 student tickets, we will give you a free teacher/chaperone ticket, through the generosity of donations to the Class Acts Endowment. Please fill out the form below to request tickets for your class, school, or other education group.
Smart Art Bites
Watch Let's Learn the POSITIONS with the Minnesota Ballet (S2E5) video
Let's Learn the POSITIONS with the Minnesota Ballet (S2E5)
Join the Minnesota Ballet and learn the fundamental first 5 positions of ballet, as well as a few combinations.
About Smart Art Bites
Smart Art Bites offers digital bite-sized arts lessons for families and teachers to incorporate the arts into everyday learning. Each episode focuses on a different art form taught by professional artists.
Kids can learn and practice each bite-sized arts skill again and again, away from the screen. Each episode comes with a list of books (find them at the Portage Lake District Library or other local libraries) to help young learners dive deeper into each topic.
Smart Art Bites: Season 2
Smart Art Bites: Season 1
Mission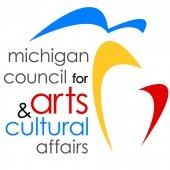 Rozsa Center Class Acts Programs present diverse visual and performing arts experiences for young audiences in the Copper Country Intermediate School District and greater Upper Peninsula region. Each program is designed to entertain and educate young audiences, and to align with Michigan curricular guidelines. Class Acts programs are supported by the Rozsa Center Class Acts Endowment, the Michigan Council for the Art and Cultural Affairs, and other charitable gifts.
---