Professional Employment
See all opportunities to join the Michigan Tech Community.
Student Employment
There are a ton of ways for students to be involved in the arts at Michigan Tech—including paid jobs. Student employees at Rozsa Performing Arts Center work alongside professional staff. It's a great way to get industry experience in arts administration, marketing, and production. Take a look at the kind of positions we offer. Employment applications are taken at the beginning of each school year through Michigan Tech Career Services via the Handshake portal.
Student Crew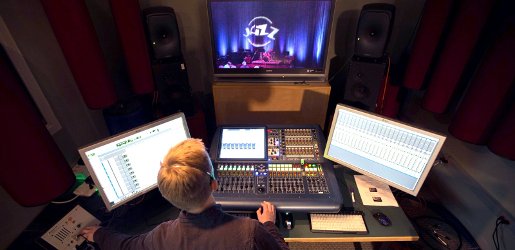 The student technical crew for the Rozsa Center and the Visual and Performing Arts Department at Michigan Tech operates lights, audio, video, and handles staging for events at the Rozsa and other University facilities. The Rozsa is a state-of-the-art performance venue that hosts professional concerts, musical events, theatrical productions, corporate meetings, variety shows, and art exhibits. The crew typically consists of both Visual and Performing Arts (VPA) majors, and the general student population
Publicity Assistant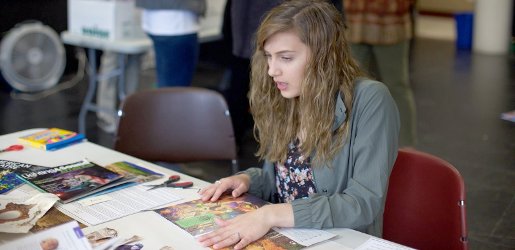 Great opportunity for students interested in marketing and the arts. Work up to eight hours per week during fall and spring semesters in support positions that include general office and publicity duties in the Michigan Tech Visual and Performing Arts administrative office. Tasks include on-campus poster/brochure/table tent distribution, mailings, print shop errands, and general office work. General office experience and word processing skills desirable. Must be reliable and punctual. Some lifting involved, and you must be willing to be outside in all weather.
Marketing Intern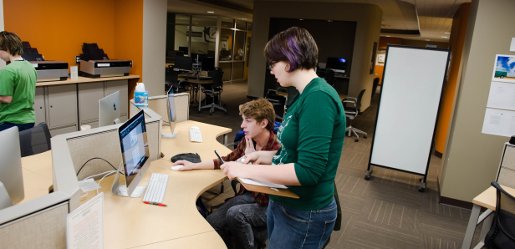 You'll create both print and digital layouts, and other design support as needed. Working up to eight hours per week during fall and spring semesters providing graphic design support for the Rozsa marketing manager. Must be proficient in Photoshop. In-Design experience helpful. Duties include poster/brochure/website imagery/table tent layouts, and support for publicity assistant work and other general office work as needed. Interest in marketing a plus. General office experience, word processing knowledge and performing arts interest desirable. Must be reliable, punctual, and able to work with tight deadlines.