Understand the application process. Know your timeline. Health professional program application cycles start more than a year in advance from when you actually begin your training. Most students apply during the spring of their junior year. But that's not a requirement. You can wait to apply in your senior year, or later. The best time to apply is when you are ready. Are you ready?
Navigating the application process requires you to be organized and prepared. The end goal is to submit the strongest application you can. If you apply with a weak profile, or are heavily lacking in some aspects of your application, this can be viewed in a negative light. If your application is not ready, it is much better to delay applying and use the time to strengthen your profile.
What is a Gap Year?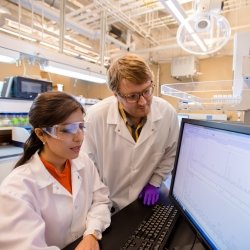 A gap year is the amount of time between completing your undergraduate degree and starting your health professional program. Students take a gap year for various reasons. Perhaps you would like more clinical volunteer experience, want to work on improving your GPA, pay down some debt or take some time for yourself. Making the Most of your Gap Year offers insight on how to make your gap year successful. It's recommended reading for any health professional program, not only medical school.
"Whatever the reason, it's a good opportunity to leverage the time and make yourself a more competitive applicant."
Application Services
When you decide that you are ready to apply, you need to access the online application. Most health professional programs use a central application service. Applications open at different times, depending on the program. Most programs review applications on a rolling basis, which means they fill their program on a first-come, first-serve basis. We recommend you apply as close as you can to the open submission dates!
Some schools or programs require you to fill out a "secondary application" that comes separately from the schools you apply to. Secondary applications must be completed in addition to your primary applications. It is important that you keep a look out for secondary applications and respond to them in a timely manner.
Health Professional Application Services
Centralized Applications Requirements
Identify your biographic and demographic information
Indicate schools you have attended
Input the course work you have completed
Send out transcript requests to all attended college institutions
List and describe your "work and activities"—all of your experiences
Submit letters of recommendation
Write your personal statement
Release your entrance exam scores
Indicate the schools you want to apply to
Once you fill out the centralized application, you have completed your "primary application."
Required Courses
Health Professional Programs usually require you to take pre-requisite courses before you can apply. Courses vary by school. Resources exist for each pre-health area that help summarize course requirements by school. In addition, students should contact the program's Admissions department directly. Admissions advisors can be a valuable resource to prospective students and can answer questions about specific requirements.
Entrance Exam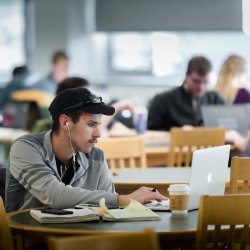 Most health professional programs require an entrance exam or standardized test. Aim to score as high as possible.
A strong entrance exam score is key to being a competitive applicant. Students usually take entrance exams in the spring of their junior year, most often before completing the application—but this is not always a requirement. You should take the exam when you feel ready and have put in enough study time. Taking the required coursework also helps you prepare for the exam.
If you score low on your first attempt you can retake the exam. Develop a plan to improve, focusing on areas that were difficult. Strengthen your strategy and performance by taking multiple practice tests, and use the many test preparation resources that are available.
Learn more about the different entrance exams and the discounts that are available for Michigan Tech students with Kaplan Test Prep.
Personal Statement
A personal statement about why you want to pursue a career in the medical field you've chosen is part of the application process. This is your chance to tell your story and stand out to an admissions committee! A strong personal statement is honest, detailed, and provides concrete examples of meaningful accomplishments and experiences.
Elements of Success
Talk about what motivates you: Why did you decide on this field?
Share your aspirations: What are your short and long-term goals? What do you want to do when you complete your professional program?
Highlight meaningful life events: What you have worked really hard to achieve? Are there any experiences that challenged you? What obstacles have you overcome?
If you need help writing your personal statement, it's here for you. Visit The Writing Center Work with your pre-health advisor or academic advisor:
Writing Tips
Start your essay with something that captures the reader's attention. Keep it interesting by using specific examples and anecdotes.
Choose a theme and follow it throughout your essay. Support your theme by being detailed, yet concise.
You already listed this information on your application. So, expand on experiences that are meaningful to you. Write about what they taught you. Offer more insight and perspective.
Use strong action verbs and vivid images. Use direct and clear language. Don't try to impress the reader with big words and embellished language (for example: use, not utilized).
5
Put in the time to proofread
You can't write this essay in one sitting. Factor in time to revise and reflect. Run spell-and-grammar checks. Read the essay out loud. Proofread several times to make sure you caught and corrected all errors; this needs to be perfect. Get another set of eyes on your essay—ask someone else to proof it.
Instead of listing all of your qualities, for example "I am compassionate" tell a story that lets the admissions committee reach that conclusion on its own.
Instead of writing "I want to help people, "which is true of many students going into a health profession, be personal and specific about what motivates you and why you are passionate about your chosen career.
Different applications have different character limits. Stay within the limits without being too far under.
Letters of Evaluation/Recommendation
Letters of evaluation provide admissions committees with insights about your character, competencies, and potential. Most health professional programs require three to five letters. Check your program's specific requirements. Ask people who truly know you to speak to your abilities and characteristics. It is recommended and sometimes required for at least one letter from a science professor, but you can also ask other faculty. People who know about your academic, research, employment and volunteer work are good options. Letters from professionals in a clinical setting are highly desirable, but not required. The Association of American Medical Colleges provides guidelines which can be generally applied to other health professional programs.
Interviews
The interview is one of the most important factors in an admissions decision. Your interview begins when you walk into the building. First impressions are important. Stand out by demonstrating emotional intelligence and commitment to the field. Admissions committees look for strong communications skills. They want to hear their questions answered with empathy and compassion. Being yourself is important. But you must prepare. Be up to speed on current health topics. Know something about the schools where you're interviewing. Practice common interview questions and different types of interview questions. There are many formats, including traditional and multiple mini-interview. Mock interviews help—contact your pre-health advisor to set up an appointment. Michigan Tech Career Services also offers mock interviews.