Monitored agricultural burning. How fire emissions affect air quality. Locally, regionally, globally, MTRI scientists are at the forefront of research on fire effects.
Both prescribed and natural fire can impact land, water, and air. We study fire from numerous points of view, including research on how remote sensing and geospatial technologies can be used to help inform decisions on post-fire erosion control and assessment of fire emissions on the global carbon cycle. Among several air quality studies is a project funded by the National Institutes of Health to assess the impact of fire-generated particulates on respiratory health.
Recent Citations
Projects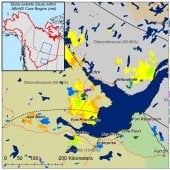 Focusing on the integration of remote sensing, spatial analysis, field data and modeling to understand the vulnerability of peatlands and uplands to wildfire across the southern Northwest Territories and northern Alberta study area where peatlands are abundant.
Understanding how climate change impacts ecosystems in the High Northern Latitude region.
---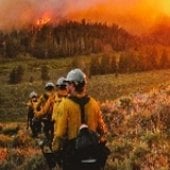 ---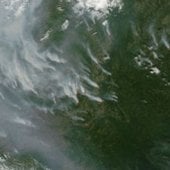 Nancy French, of the Michigan Tech Research Institute (MTRI) teams with specialists at the USDA Forest Service Pacific Northwest Research Center's Fire and Environmental Research Applications (FERA) lab to improve data and methods of quantifying wildland fire emissions by adapting existing Forest Service fire information products and tools using NASA data and products.
Find out more about the collaboration.
---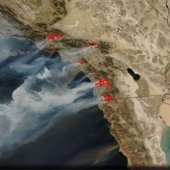 A study that measures and statistically models a relationship between particulate emissions from wildland fires and respiratory illness and then assesses the impact of future climatic conditions as manifest in respiratory health outcomes.
Get details on the research.
---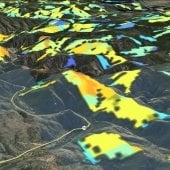 MTRI researchers created an online spatial database for the state of Colorado to support post-fire remediation through erosion modeling. Our new website merges spatial model inputs with satellite-derived burn-severity maps.
Discover how we make a difference.
---