In May 2022, Michigan Tech began construction on its H-STEM Engineering and Health Technologies Complex. Read on to learn more about the complex, as well as our 2022 research stats and data.
H-STEM
Michigan Tech held a groundbreaking ceremony April 29, 2022, to celebrate the start of construction on our new H-STEM Engineering and Health Technologies Complex. The H-STEM Complex will support industry-relevant educational and research programs in health and human-centered engineering with an approach focused on science, technology, engineering and math, or STEM.
Construction on the H-STEM Complex officially began May 2, 2022, and is proceeding on schedule. The complex will include newly constructed shared and flexible laboratory spaces co-located with renovated classrooms and learning spaces within the existing Chemical Sciences and Engineering Building.
Watch H-STEM Virtual Facility Tour video
H-STEM Virtual Facility Tour
The H-STEM Complex will permit teams of researchers and students to work together in collaborative spaces with shared equipment. The estimated investment of $53,100,000 will allow Michigan Tech's engineers and scientists to continue to develop new technologies and prepare tomorrow's technological workforce—major contributions toward future economic prosperity.
During the past two decades, Michigan Tech's faculty and students have become increasingly involved in developing technological innovations that improve the human condition. Since planning for the H-STEM Complex began, Michigan Tech faculty have gained momentum in attracting external funding for their H-STEM research and human-centered innovations. This increase in research has resulted in enrollment growth for associated degree programs. In response to this growth, Michigan Tech has increased our institutional commitment of funds toward the H-STEM project in order to meet the University's projected demand.
Construction Webcam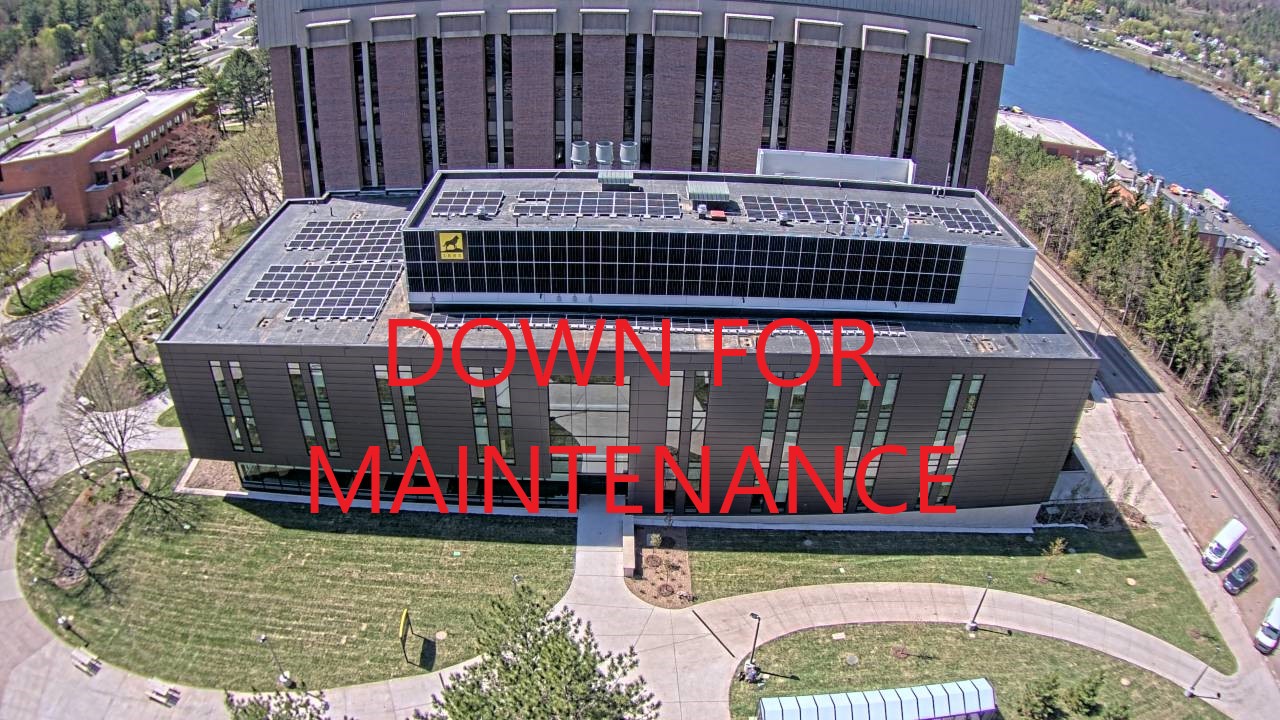 Watch the construction.
"The new H-STEM building will play a pivotal role in supporting health-related research and outcomes not only for the Upper Peninsula, but for our state and country," said Rick Koubek, Michigan Tech president. "This building would not be possible without the tremendous support of our governor, Legislature, and the many Michigan Tech faculty and staff members who have worked diligently throughout the planning process."
Sustainable design principles were used in the H-STEM Complex's design and construction, and Michigan Tech is committed to ensuring that the facility provides state-of-the-art teaching and research labs and best-in-class user experience and environmental performance. To accomplish those dual aims, the H-STEM Complex was designed and is being constructed according to the US Green Building Council's Leadership in Energy and Environmental Design (LEED) rating system. The University is striving for and anticipates a LEED Gold certification for the H-STEM Complex, which is expected to open in early 2024.
Departments
The H-STEM Complex will serve students and researchers from departments including:
Research Statistics
total 2021 research expenditures

increase over the past decade

research institutes and centers

square feet of research space
See more research stats and data.
Michigan Technological University is a public research university founded in 1885 in Houghton, Michigan, and is home to more than 7,000 students from 55 countries around the world. Consistently ranked among the best universities in the country for return on investment, Michigan's flagship technological university offers more than 120 undergraduate and graduate degree programs in science and technology, engineering, computing, forestry, business and economics, health professions, humanities, mathematics, social sciences, and the arts. The rural campus is situated just miles from Lake Superior in Michigan's Upper Peninsula, offering year-round opportunities for outdoor adventure.