Michigan Tech Enterprise teams partner with industries on real projects, make real product breakthroughs, and run real businesses, workflow to cash flow.
A Multitude of Multi-Year Projects
Enterprise students design and build satellites and hybrid electric cars. Develop better hockey blades and roof tiles. Build low-cost alternatives to expensive hardware and software, then share designs with the commons for collaboration and improvement.
More innovations developed by Enterprise students on the 53 teams in its history: easy-to-deploy craft for mass water rescues, and a video to raise awareness about an important addition to NASA's wildfire response platform. Bird-window collision-avoidance systems. Better prosthetics and vaccine-transport carriers.
About the Director
"There's something for everyone," says Enterprise Program Director Rick Berkey. And if the selection of teams, from vehicles to mining, materials, computers, robotics, game development, sustainability and alternative energy, is missing something, students are welcome to propose it.
That's how many of the teams started.
Students with Skin in the Game
Enterprise isn't required. It's a choice. Students who join tend to be as passionate about their area of interest as most Huskies are about broomball. They discover that Enterprise isn't a typical university course—it's representative of the kind of work they'll actually do when they graduate. The business, communication, and practical skills Enterprise adds to their technical capabilities is well known to companies who prefer to hire Huskies—many of whom are involved in Enterprise as advisors, partners, and individual team sponsors.
"The program wouldn't exist without the support of external industry partners."
While faculty and industry advisors, along with business and corporate partners, are integral to program success, Enterprise puts students in the driver's seat—literally, in the case of mobility and transportation teams. Several Enterprises, including Clean Snowmobile Challenge—also celebrating a 20-year milestone—are among the more than 10,000 students annually involved in the SAE International Collegiate Design Series.
Michigan Tech Enterprise students handle the full scope of projects, even if that means making (and learning) from mistakes. "They see the plus side, and the frustrations," says long-time Consumer Product Manufacturing Enterprise co-advisor Tony Rogers, associate professor of chemical engineering.
That ability to independently problem solve is foundational to the program's origins.
How Enterprise Started
Rewind to Michigan Tech's switch from quarters to semesters. The University's restructuring effort was about more than calendar dates; it was an opportunity to provide the richer, real-world learning experiences that the companies who hire Michigan Tech graduates have come to expect. A proposal, "Redesigning Engineering Education with Active Learning and Integration Through the Engineering Enterprise," was funded through a National Science Foundation initiative to create systemic change in engineering education.
The collaborative effort encompassed the College of Engineering (COE), College of Sciences and Arts (CSA), and the College of Business (COB, then known as the School of Business and Economics). Principal investigator was Mark Plichta, currently a professor emeritus, materials science and engineering, and director of the Institute of Materials Processing.
Plichta, regarded as the father of Michigan Tech Enterprise, worked with co-PIs Sheryl Sorby (civil and environmental engineering), Brian Patrick Joyce (COB), Bruce Barna (chemical engineering), and Carl Anderson (mechanical engineering-engineering mechanics).
"While many other institutions have adopted components of the Enterprise model, Michigan Tech's program still stands out as a unique and highly successful model for active, problem-based learning," says Mary Raber. Assistant Dean of Academic Programs at Pavlis Honors College, Raber has fostered the Enterprise program since its inception and previously served as director.
Where Enterprise is Going
The program's home in Pavlis Honors College expands the program's potential. A base for interdisciplinary education, the college is as unique as Enterprise itself. Pavlis offers the Enhanced Enterprise Experience as one of six pathways on which students craft their own journeys, anchored in the discovery and development of deep self-knowledge.
The personal and professional resources Pavlis offers students—mentors to Makerspace—opens doors to success. Just as Enterprise has been doing for more than two decades.
Making History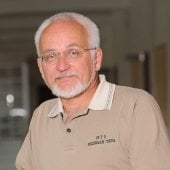 1998
Three-year $749,000 National Science Foundation grant kickstarts the project. Principal investigator is current professor emeritus Mark Plichta '74 '79, regarded as the Father of Enterprise.
---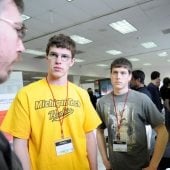 1999 - 2001
Pilot year with three teams.
First Design Expo, undergraduate showcase of Enterprise and senior capstone projects.
---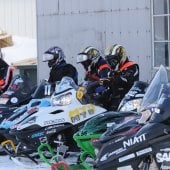 2002 - 2003
New 20-credit Enterprise minor is offered. Program grows to 17 Enterprises, 400 students, 19 disciplines—76 percent of teams supported by industries.
---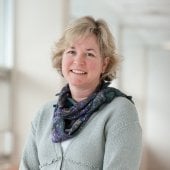 2006
The new Institute for Interdisciplinary Studies expands Enterprise accessibility to students from all majors. Institute Associate Director Mary Raber, key to Enterprise growth since its inception, serves as the program's director.
---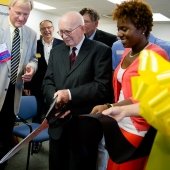 2014 - 2015
Pavlis Honors College established, becomes Enterprise home base.
---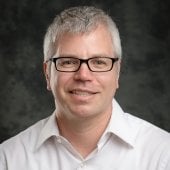 2019 - 2020
Enterprise remains a unique model for multiyear, interdisciplinary, experiential learning under guidance of current director Rick Berkey.
---
in lifetime external support

Enterprise alumni (and counting!)

graduation rate for Enterprise students
Enterprise teams

students enrolled in Enterprise

students (2018 - 2019)

majors represented
Milestones
A few—of many—Enterprise highlights.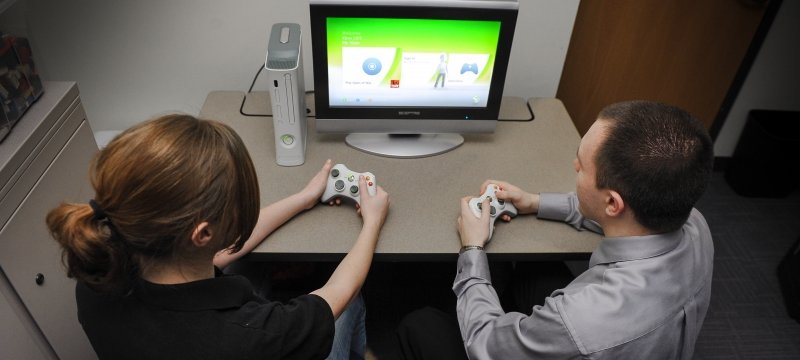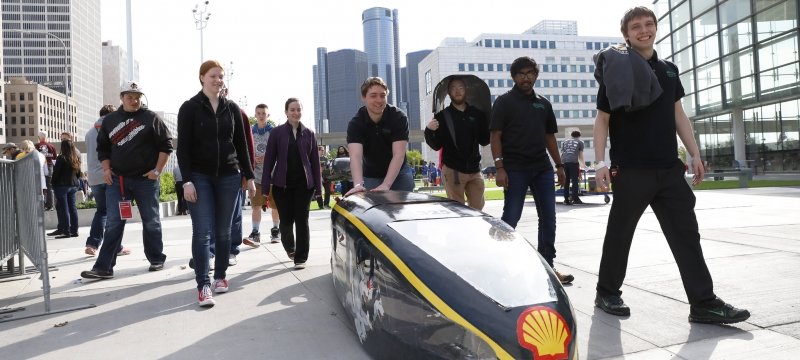 Rick Osentoski/AP Images for Shell
2004
Blue Marble Security Enterprise forms as a Wireless Communications spinoff to engage students in homeland security innovations.
2011
Husky Game Development launches Arcane Brawlers on Xbox Live.
2017
Supermileage Systems wins a technical innovation award at Shell Eco-Marathon Americas.
2019
The first satellite built by Aerospace Enterprise is launched by SpaceX at Cape Canaveral as part of the Department of Defense STP-2 mission.
2020
Clean Snowmobile Challenge also celebrates 20 years; it's one of five Enterprise teams involved in the SAE International Collegiate Design Program that impacts more than 10,000 students annually.
Michigan Technological University is a public research university founded in 1885 in Houghton, Michigan, and is home to more than 7,000 students from 55 countries around the world. Consistently ranked among the best universities in the country for return on investment, Michigan's flagship technological university offers more than 120 undergraduate and graduate degree programs in science and technology, engineering, computing, forestry, business and economics, health professions, humanities, mathematics, social sciences, and the arts. The rural campus is situated just miles from Lake Superior in Michigan's Upper Peninsula, offering year-round opportunities for outdoor adventure.