Catch up with your favorite Huskies! Grab a seat at the Great Lakes Invitational, enter our snowfall competition, and mark your calendars for Alumni Reunion 2020.
Save the Date For Alumni Reunion 2020
Michigan Tech alumni and friends are invited back to campus August 6-8 for Reunion 2020. Featured classes for next summer's event are 1970 (50 years = Golden Ms), 1980, 1990, 1995, 2000, and 2010.
Catch up with your classmates, enjoy a pasty or pickled egg, and see what's new on campus. Reunion programming includes great opportunities to explore Michigan Tech and the area.
Contact your classmates now, and spend a summer weekend on campus and in the Copper Country reminiscing.
Help Us Identify Huskies With Patents
The US Patent and Trademark Office has issued more than 10 million patents in its existence. No doubt thousands of those are held by Michigan Tech alumni.
Some of the more famous patents we're aware of: the paintball (Charles Nelson '36), the tunnel-boring technology that dug the Chunnel (Richard Robbins '56), and touchscreen technology (Hal Philipp '75). There are others in materials science, computer components, automotive parts, and even human prosthetics!
We know there must be many more. Unfortunately, there's no way to search the patent website by alma mater. We need your help!
Email us at alumni@mtu.edu if you or someone you know holds a patent.
Join Us at GLI
Michigan Tech will host the 55th annual Great Lakes Invitational on December 30-31, 2019 at Little Caesars Arena in Detroit. The Huskies will open against Michigan State in the first semifinal at 1 p.m. on Monday (Dec. 30). University of Michigan and Ferris State will play in the second game at 4 p.m. The GLI semifinal and championship games will be played at 11:30 a.m. and 2:30 p.m., respectively, on Tuesday (Dec. 31).
Michigan Tech alumni and friends are invited to connect with fellow Huskies in the 1701 Pub (Little Caesars Arena, upper concourse, SW corner near the Meijer entrance) an hour prior to each Michigan Tech game.
See ticket information.
2019-20 Snowfall Contest
Huskies know snow. Put your snow knowledge to the test by entering our snowfall contests. Last year's winner guessed our season snowfall total of 192.38 inches to within an eighth of an inch.
In Memoriam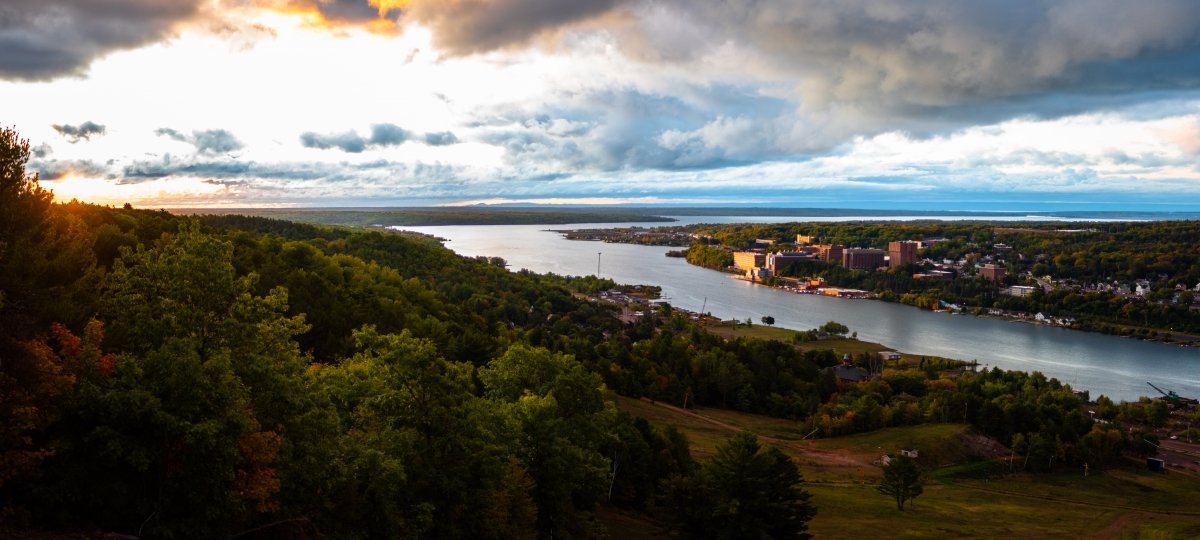 1939
D. Kelly Campbell
James R. Cooper
1940
1942
1946
1947
Edwin B. Johnson
Richard C. Vandeweghe
1948
Layton C. Binon
David F. Chimino
1949
Jack H. Bellack
James A. Klungness
1950
1951
1952
1953
Dr. Robert J. Nominelli
James E. Robinson
1954
Richard B. Little
Lloyd F. Lockwood
Preston R. Spencer
Walter H. West
1955
Herman C. Brunke Sr.
Philip N. Parks
1956
Donald A. Daavettila
John E. Rice
Richard J. Robbins
Elmer J. Warren
1957
Glenn E. Ehle
Carlo W. Maki, PE
Glenn M. Maki
1958
Clifford L. Harrington
Roy E. Hoyer
Richard L. Pichette
1959
Donald M. Godell, PE
John I. Jukuri
Dale J. Kemppainen
1960
William D. Egerer
Peter D. Farm
1961
David R. Carlson
Jo Ann M. Hauswirth
William C. Rosenthal, PE
1962
Stuart W. Bowman
John F. Jewell
Thomas J. Richter
Ronald J. Wysynski
1963
1965
Kenneth A. Gervais
L. John Gunter
1966
David Balzarini
Lenord F. Brady
Bruce D. Mattern, PE, TE
1967
1968
1969
1970
Linda J. Beckner
Paul T. Dzakowic
Deborah Michael
1971
1972
A. Michael Hill
Robert E. Pintarelli
Jack F. Poynter
1973
Ann Y. Courchaine
Bruce W. Norell
1974
Robert G. Tracy, PE
Bruce E. Wallace
1975
1978
Sally A. Beckett
Holley M. Linn
1980
Joseph G. Karpenski
Daniel J. Reilly
1985
1987
Robert E. Dool
Emanuel Z. Manos
Douglas J. Thompson
Michele J. Wreggelsworth
1996
2000
Kimberly D. Demos
Joshua G. Mathieu
2003
Michigan Technological University is a public research university founded in 1885 in Houghton, Michigan, and is home to more than 7,000 students from 55 countries around the world. Consistently ranked among the best universities in the country for return on investment, Michigan's flagship technological university offers more than 120 undergraduate and graduate degree programs in science and technology, engineering, computing, forestry, business and economics, health professions, humanities, mathematics, social sciences, and the arts. The rural campus is situated just miles from Lake Superior in Michigan's Upper Peninsula, offering year-round opportunities for outdoor adventure.