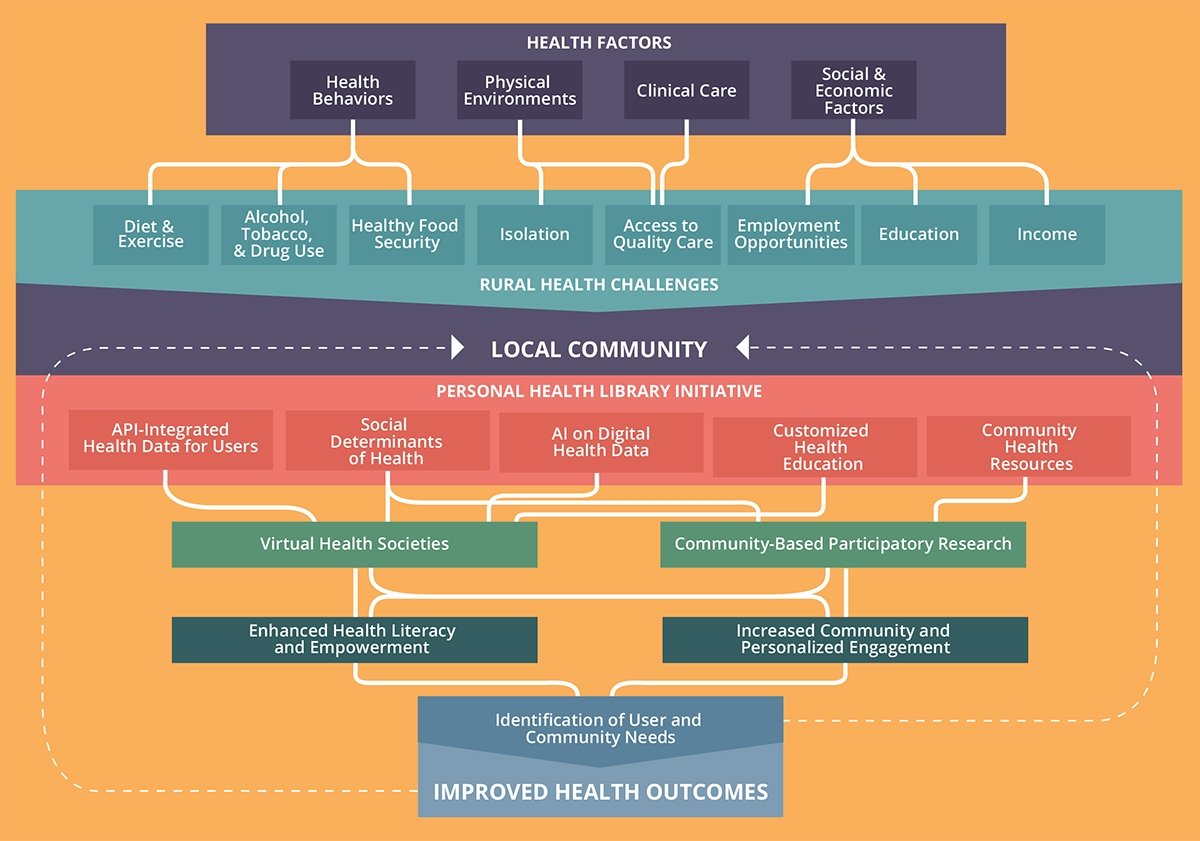 Guy Hembroff's model integrates partnerships and addresses gaps to overcome rural healthcare challenges.
Health Factors and Rural Health Challenges
Hembroff's model outlines four health factors that influence eight identified rural health challenges.
Health Behaviors

Diet and Exercise
Alcohol, Tobacco, and Drug Use
Healthy Food Security

Physical Environments

Isolation
Access to Quality Care

Clinical Care

Access to Quality Care

Social and Economic Factors

Employment Opportunities
Education
Income
Personal Health Library Initiative
Hembroff's system names five personal health library initiatives to put patients in control of their own health records, and give patients the power to determine what information they wish to share.
API-Integrated Health Data for Users
Social Determinants of Health
AI on Digital Health Data
Customized Health Education
Community Health Resources
Each initiative relates to four outcomes that help identify user and community needs.
Virtual Health Societies
Community-Based Participatory Research
Enhanced Health Literacy and Empowerment
Increased Community and Personalized Engagement
Improved Health Outcomes
Hembroff's approach ensures doctors have all of the information they need to treat a patient and empowers communities to improve health outcomes by integrating information into community health and safety planning. This provides improved health outcomes for everyone involved.