Zequn Wang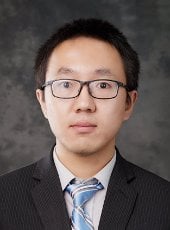 Assistant Professor, Mechanical Engineering-Engineering Mechanics
PhD, Industrial Engineering, Wichita State University (2014)
MS, Thermodynamics, University of Science and Technology Beijing (2009)
BS, Mechanical Engineering, University of Science and Technology Beijing (2006)
Biography
Dr. Wang worked as a postdoc in mechanical engineering at Northwestern University, 2014-2016.
Links of Interest
Areas of Expertise
Design under uncertainty
Uncertainty quantification
Model calibration and validation
Metamodeling
Research Interests
Design for reliability and system resilience
Prognostics and health management
Design of engineered material systems
Uncertainty management
Wang, Zequn, et al. "Validating Dynamic Engineering Models under Uncertainty." Journal of Mechanical Design (2016).
Wang, Zequn, and Wei Chen. "Time-variant reliability assessment through equivalent stochastic process transformation." Reliability Engineering & System Safety 152 (2016): 166-175.
Wang, Zequn, and Pingfeng Wang. "Accelerated failure identification sampling for probability analysis of rare events." Structural and Multidisciplinary Optimization (2016): 1-13.
Wang, Pingfeng, et al. "Reliability-based robust design of smart sensing systems for failure diagnostics using piezoelectric materials." Computers & Structures 156 (2015): 110-121.
Wang, Zequn, and Pingfeng Wang. "A maximum confidence enhancement based sequential sampling scheme for simulation-based design." Journal of Mechanical Design 136.2 (2014): 021006.