Anna Stuhlmacher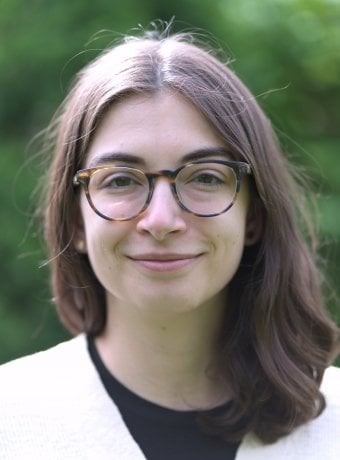 Assistant Professor, Electrical and Computer Engineering
PhD, Electrical Engineering, University of Michigan
MS, Electrical Engineering, University of Michigan
BS, Electrical Engineering, Boston University
Biography
Anna Stuhlmacher is an Assistant Professor in the Department of Electrical and Computer Engineering at Michigan Tech. Prior to joining Michigan Tech, Dr. Stuhlmacher received her PhD and Masters degrees in Electrical Engineering at the University of Michigan and her bachelors degree in Electrical Engineering at Boston University. During her PhD program, Dr. Stuhlmacher also interned at the National Renewable Energy Laboratory (NREL).
Links of Interest
Areas of Interest
Power Systems
Distributed Energy Resources
Optimization
Interconnected Critical Infrastructure Systems
Dr. Stuhlmacher's research explores optimizing and controlling distributed energy resources in power systems to provide flexibility. Flexibility is important in the transition to sustainable energy systems. She is advancing this work by developing uncertainty-aware optimization frameworks, integrating network resiliency and tractable, distributed algorithms into operational planning, and emphasizing energy justice goals. In particular, she is interested in modeling and optimizing the inherent flexibility and uncertainty propagation between power systems and other infrastructure systems, such as drinking water and agricultural systems.