Dukka KC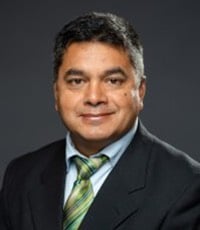 Contact
906-487-1657
Rekhi Hall 305

Professor, Computer Science
Associate Dean for Research, College of Computing
Associate Director, ICC
Ph.D., Informatics, Kyoto University, 2006
M.Inf., Informatics, Kyoto University, 2003
B.Eng., Computer Science, Kyoto University, 2001
Links of Interest
Research Interests
Bioinformatics
Data Science
Machine Learning/Deep Learning
High-performance Computing
MacCarthy EA, Zhang C, Zhang Y, KC DB, GPU-I-TASSER: a GPU accelerated I-TASSER protein structure prediction tool, Bioinformatics, btab871, 2022.
Pakhrin SC, Aoki-Kinoshita KF, Caragea D, KC DB, DeepNGlyPred: A deep neural network approach for human N-linked glycosylation site prediction, Molecules, 26(23), 7314, 2021.
Pakhrin SC, Shrestha B, Adhikari B, KC DB, Deep Learning-based advances in protein structure prediction, Int. J. Mol. Sci, 22

(11), 5553, 2021.

Chaudhari M, Thapa N, Ismail H, Chopade S, Caragea D, Kohn M, Newman RH, KC DB, DTL-DephosSite: Deep transfer learning based approach to predict dephosphorylation sites, Front. Cell Dev. Biol., 662983, 2021.
Thapa N, Chaudhari M, Iannetta A, White C, Roy K, Newman RH, Hicks LM, KC DB, A deep learning based approach for prediction of Chlamydomonas reinhardtii phosphorylation sites, Scientific Reports, 11, 12550, 2021.
Thapa N*, Liu, Z, KC DB, Gokaraju B, Roy K, Comparison of machine learning and deep learning models for network intrusion detection systems, Future Internet, Vol. 12, 10, 167, 2020.
Chaudhari M, Thapa N, Roy K, Newan RH, Saigo H, KC DB, DeepRMethylSite: A Deep Learning Based Approach for prediction of arginine methylation sites in Proteins, Molecular Omics, 16, 448-454, 2020.
Thapa N, Chaudhari M, McManus S, Roy, K, Newman RH, Saigo H, KC DB
DeepSuccinylSite: a deep learning based approach for protein succinylation site prediction, BMC Bioinformatics, 21(3), 1-10, 2020.
Al-barakati H, Thapa N, Saigo H, Roy K, Newman RH, KC DB, RF-MaloSite and DL-MaloSite: Methods based on random forest and deep learning to identify malonylation sites, Computational Structural Biotechnology Journal, 18:852-860, 2020.
Albarakati H, Saigo H, Newman RH, KC DB, RF-GlutarySite: Random Forest based predictor for Glutarylation sites, Molecular Omics, doi, 10.1039, 2019.
Ismail H, Saigo H, KC DB, RF-NR: Random forest based approach for improved classification of nuclear receptors, In IEEE ACM Transactions on Bioinformatics and Computational Biology, Vol 15, No 6., 2018.
Albarakati H, McConnell EW, Hicks, LM, Poole LB, Newman RH, KC DB, SVM-SulfoSite: A support vector machine based predictor for sulfenylation sites, Scientific Reports, 8: 11288, 2018.
Amini H, Wang LJ, Hasemisohi A, Bikdash M, KC DB, Yuan WQ, An integrated growth kinetics and computational fluid dynamics model for the analysis of algal productivity in open raceway ponds, Computers and Electronics in Agriculture, 145, 363-372, 2018.
White C, Ismail H, Saigo H., KC DB, CNN-BLPred: A Convolutional Neural Network based predictor for Beta lactamases (BL) and their class, BMC Bioinformatics, 18(Suppl 16):577, 2017.
KC DB, Recent advances in sequence-based protein structure prediction
Briefings in Bioinformatics,1:18(6):1021-1032, 2017.
Chapman CH, Adami C, Wilke CO, KC DB
The evolution of logic circuits for the purpose of protein contact map prediction
PeerJ, 5:e3139 https://doi.org/10.7717/peerj.3139, 2017.
President's Convergence Science Initiative (KC, PI), Wichita State University, 10/01/2020-09/30/2023 Total: $300K, Data-enabled Disaster Resilience Center.

DOD, DURIP: Biometrics and cybersecurity research and education DOD, (PI: Rattani, KC: Co-PI), 115K, 2020.
Multidisciplinary Research Project (MURPA), Wichita State University, 2019, $7500 (Wang, PI, KC, co-PI), Machine learning directed search for novel non-linear optical materials.
IIS-2003019, NSF (KC,PI), 11/12/2019-07/31/2023 Total: $111,600 III:Medium: Collaborative Research: Multi-level computational approaches to protein function prediction.
73833-CS-RIP ARO, DOA, DOD(KC, co-PI), 04/01/2019-03/01/2020, Total: $200K
A biometric test-bed to support NCAT's biometric research and education
EIR-1901793, NSF (KC, Former PI), 06/17/2019-06/30/2022 Total: $489,021, Excellence in Research: Deep Learning based approaches for protein post-translational modification site prediction.
5R25GM119987, National Institutes of Health, NIGMS (KC, Multi-PI), 09/10/2018-07/31/2023 Total: $1,356,813
Bridges to Doctorate: Bioinformatics Bridges between NCA&T and UNC-CH
HRD-1818679, NSF, (Monty, PI, KC, Co-PI), 08/01/2018-08/31/2021, Total: $349,998
Broadening Participation Research Project: STEP into STEM, successful transitions and
effective pathways into STEM
REU-SITE 1852319, NSF (Newman, PI, KC, Co-PI), 03/01/2019-02/28/2022, Total $230,158, A multi-site REU in synthetic biology.
DBI-1564604 , NSF, (KC, PI), 08/01/2016-07/31/2020 Total: $144,602
Collaborative Research: ABI Development: Integrated platforms for protein structure and
function predictions.
EAGER-1647994, NSF, (KC, PI), 09/01/2016-08/31/2018 Total:$149,999 EAGER: A novel approach to improve template-based multi-domain protein structure prediction

NSF: MRI: Acquisition of CRAY XC-30 HPC Cluster to Support NCAT Research Computing, Education and Outreach, 08/2014-07/2017, $246,358 (Flurchick PI; KC, Co-PI), Award No. 1429464
Some sample research projects
1. Deep learning based approaches for Post-translational Modification site prediction
2. GPU-parallelization of tools in Bioinformatics
3. Machine learning/Deep learning based approaches for disaster prediction