General Advising and Program Coordination
If you're interested in the honors program (or anything Pavlis-related), and you're not sure where to start, get in touch with us at honors@mtu.edu.
---
As the honors program coordinator, Kristi Juntunen will be the first person you'll talk to after you're accepted to the Honors Pathway Program. You'll talk to Kristi about your ideas for your pathway, your preferred learning style, and your schedule.
---
Pavlis Honors Pathway Program Advisors
The Pavlis Honors Pathway Program advisors serve as mentors and success coaches to guide you through the required components to graduate with honors from Michigan Tech. Once accepted to the Honors Pathway Program, you will enroll in HON2150 and be matched with an advising team.
---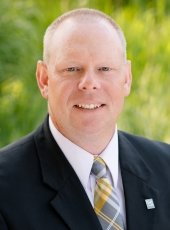 Jim Baker serves part time with the Pavlis Honors College as Co-Director of Husky Innovate in addition to his primary duties related to commercialization of technologies that arise from research at Michigan Tech and responsibility for contracts related research and intellectual property management. He began his career as a consulting engineer working with large companies and regulatory agencies on projects directed at reducing economic and environmental waste associated with manufacturing processes and products. Over the last 20 years, he has been involved closely in the commercialization of early stage technologies through the development of startup businesses and structuring partnerships and licensing relationships with established companies. Outside of his role at Michigan Tech he is also co-owner of a UP-based snowshoe manufacturing company and spends time as a volunteer in various organizations associated with natural resource management and outdoor recreation. He enjoys working with students to develop structured and milestone-based plans for following through on realization of innovation outcomes characterized by the transformation of ideas into economic and societal value.
---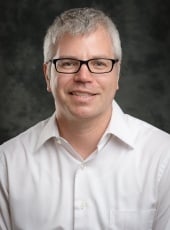 Rick Berkey is a Professor of Practice in the Pavlis Honors College and Director of Michigan Tech's Enterprise Program. Rick's background includes degrees in engineering (MSME) and business (MBA) and 25 years of professional experience split equally between industry and academia. Prior to joining Michigan Tech in 2006, Rick worked in various roles in engineering, research and development, program management, operations, and continuous improvement. His experiences working as a certified Six Sigma Black Belt at Honeywell and Dana Corporation inspired him to pursue a career in higher education, where he teaches courses in product development, quality, and continuous improvement. Additionally, Rick has served as the faculty advisor for the Supermileage Systems Enterprise since 2008. Rick enjoys meeting with students to learn about their personal and professional goals and discuss how the Honors Pathway Program can be used to enhance and differentiate their experiences while at Michigan Tech.
---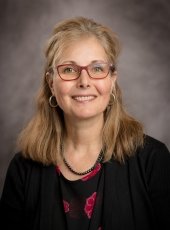 Lisa Casper works within the Pavlis Honors College as the program manager for Husky Innovate. Lisa teaches the Lean Startup method and facilitates design thinking workshops. As a member of the I-Corps teaching team, Lisa enjoys working with students to develop their innovations and business models. She mentors students who are engaged in Husky Innovate competitions, helping them to develop milestones and connecting them with resources for future success.
Lisa has a broad range of professional experiences including teaching entrepreneurship at Finlandia University, where as a Coleman Fellow she worked across art & design and business departments to coach students to develop their entrepreneurial vision by reframing problems as opportunities. She is a local organizing member of 1 Million Cups, The Kauffman Foundation entrepreneurship organization.
Lisa has an MBA from the University of Oregon, and a BS in Aeronautical Science from Embry-Riddle Aeronautical University where she trained as a professional pilot while completing her degree. Professionally she worked as a Systems Engineer at Lockheed Martin and Lawrence Berkeley National Lab. Lisa is currently enrolled in graduate school at Michigan Tech in the Applied Cognitive Science and Human Factors program. Lisa confesses to being a cat person but agrees that dogs are nice too.
---
Laura Kasson Fiss is a Pavlis Honors College Research Assistant Professor and Affiliated Research Assistant Professor in the Department of Humanities. She teaches Seminar II and does research on higher education (engineering and communication, self-authorship, design thinking) and Victorian humor (history of the book, performance, cultural history). Laura has degrees in English, music, and book history, and has taught literature and writing at six colleges and universities in four states. She enjoys talking with students about their ideas and asking "big questions" about their plans and aspirations. Most semesters, she sings in the Concert Choir, and is involved in activities in VPA and Humanities, including advising graduate students.
---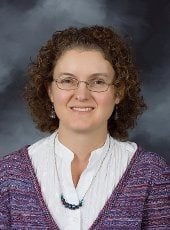 Kari Henquinet is a cultural anthropologist with specialization in international development and community-engaged projects and research. She directs the Peace Corps Prep program and Community Engagement pathway in the honors college. She has done ethnographic research on and worked for international development and humanitarian projects in Niger (West Africa) and Uganda (East Africa) in addition to numerous international research collaborations around the world through the Peace Corps Master's International program and research teams focused on food security, disaster response and mitigation, water and sanitation, education, and rural livelihoods. She enjoys working with students with a passion for service, community-engagement, and deepening intercultural understanding.
---
Angela Hoffman-Cooper is a learner, educator, student affairs practitioner and instructor with the Pavlis Honors College. Angela is an alumna of Michigan Tech with a bachelor's in psychology and minors in Spanish and social and behavioral studies. She completed graduate school at the University of Utah, earning a master's in educational leadership and policy. Since graduate school, Angela has worked on several college campuses supporting student development and success including serving with campus housing, admissions, scholarship, orientation, and academic programs. Angela experienced foster care as a youth and her life experiences drive her to be an advocate for youth and commit her educational and personal pursuits to partnering with students to support access and success in higher education.
In addition to her role with the Pavlis Honors College, Angela works for a non-profit organization ACPA - College Student Educators International and is pursuing a Ph.D. in Higher Education Leadership in a hybrid online program through Colorado State University. In her free time, Angela enjoys reading, crafting, hiking, attempting to downhill ski, and spending time with her three dogs, Powder, Elsa, and Kirby.
---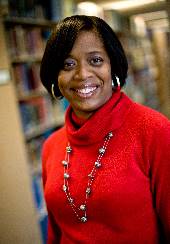 Darnishia Slade is a proud Detroiter turned Yooper; she graduated from Michigan Tech in 1998 with a degree in Industrial Management minoring in International Business. As Manager of Global Engagement Programs her primary responsibilities are in the Global Leadership Pathway. Since her first international trip to Finland in 1997 she has studied, traveled and performed community service in over 25 countries. In addition to her love of the international community, Darnishia is passionate about youth development on a global scale. For over five years she worked in Southeast Michigan as an admissions representative for Michigan; she traveled for two years in the Up with People - Worldsmart International Leadership Program; and she served young artists for three years at Mosaic Youth Theatre of Detroit. Prior to joining the Pavlis Honors College, she was Director of International Career Education; her assignment was to encourage, support and guide students on their career path to responsible adulthood--expectant and confident that they will change the world! Darnishia is currently working on a Doctorate degree at Michigan Tech in Applied Cognitive Science and Human Factors. She's a foodie who enjoys spending time with friends and family, impromptu road trips, and she and her pup Trotter are a pet therapy team for students and the local community.
---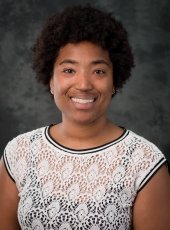 Bre Tucker graduated from Michigan Tech in December 2013 with B.A. in Communication, Culture, and Media Studies. Not ready to leave just yet, she stayed for an internship in the Dean of Students Office... When she left the area in May 2014, she swore she wouldn't be back. Long winters are not her favorite, but what's that saying? "Absence makes the heart grow fonder?" This couldn't be more true for Bre, after graduating from Indiana University of Pennsylvania with a Master's in Student Affairs in Higher Education, she came back to the Copper Country with new appreciation for the kindness found in small communities, beautiful winter scenery, and long summer days.
Since coming back to Michigan Tech, she's had the opportunity to work for the Center for Diversity and Inclusion as the Student Engagement Coordinator. In April 2019, she joined the Pavlis Honors College as the Enterprise Program Coordinator. In her free time, she loves playing Animal Crossing, reading, spending time with friends and family, seeing [bad] movies and crafting. She is excited to be a part of Pavlis and can't wait to connect with you.
---