All highly motivated students are eligible to join. There is no GPA requirement for application, only your commitment and motivation to achieve your goals and strengthen your Pavlis Honors Abilities.
Honors Pathway Program
Current or transfer students with at least four semesters remaining, can enroll into HON2150.
If you have less time remaining until graduation, but are passionate about your goals, please make an appointment to discuss your interests and accomplishments with the Pavlis Student Program Coordinator.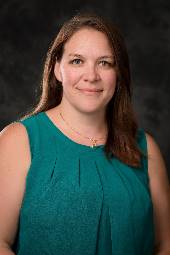 Kristi Juntunen
Student Program Coordinator
Early Admission
For incoming first-year students.
Spend your first year learning more about the Honors college, meeting students and faculty, and participating in special programming for first-year students.
Be eligible to live in the Pavlis Living and Learning Community in Wadsworth Hall.

To be considered for the Pavlis LLC your enrollment deposit and housing contract must be submitted by February 15, 2022. Placements are determined by the date you submit your housing contract.