The Pavlis Honors Pathway Program Advisors serve as mentors and success coaches to guide you through the required components to graduate with honors from Michigan Tech. Once accepted to the Honors Pathway Program, you will enroll in HON2150 and choose one of the Honors Advisors listed below.
---
Jim Baker serves part time with the Pavlis Honors College as Co-Director of the Innovation Center for Entrepreneurship in addition to his primary duties related to administration of sponsored research at Michigan Tech and the commercialization of technologies that arise from that research. He began his career as a consulting engineer working with large companies and regulatory agencies on projects directed at reducing economic and environmental waste associated with manufacturing processes and products. Over the last 20 years, he has been involved closely in the commercialization of early stage technologies through the development of startup businesses and structuring partnerships and licensing relationships with established companies. He enjoys working with students to develop structured and milestone-based plans for following through on realization of innovation outcomes characterized by the transformation of ideas into economic and societal value.
---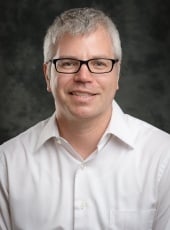 Rick Berkey is a Professor of Practice in the Pavlis Honors College and Director of Michigan Tech's Enterprise Program. Rick's background includes degrees in engineering (MSME) and business (MBA) and 25 years of professional experience split equally between industry and academia. Prior to joining Michigan Tech in 2006, Rick worked in various roles in engineering, research and development, program management, operations, and continuous improvement. His experiences working as a certified Six Sigma Black Belt at Honeywell and Dana Corporation inspired him to pursue a career in higher education, where he teaches courses in product development, quality, and continuous improvement. Additionally, Rick has served as the faculty advisor for the Supermileage Systems Enterprise since 2008. Rick enjoys meeting with students to learn about their personal and professional goals and discuss how the Honors Pathway Program can be used to enhance and differentiate their experiences while at Michigan Tech.
---
Laura Kasson Fiss is a Pavlis Honors College Research Assistant Professor and Affiliated Research Assistant Professor in the Department of Humanities. She teaches Seminar II and does research on higher education (engineering and communication, self-authorship, design thinking) and Victorian humor (history of the book, performance, cultural history). Laura has degrees in English, music, and book history, and has taught literature and writing at six colleges and universities in four states. She enjoys talking with students about their ideas and asking "big questions" about their plans and aspirations. Most semesters, she sings in the Concert Choir, and is involved in activities in VPA and Humanities, including advising graduate students.
---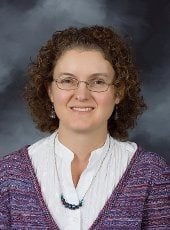 Kari Henquinet is a cultural anthropologist with specialization in international development and community-engaged projects and research. She directs the Peace Corps Prep program and Community Engagement pathway in the honors college. She has done ethnographic research on and worked for international development and humanitarian projects in Niger (West Africa) and Uganda (East Africa) in addition to numerous international research collaborations around the world through the Peace Corps Master's International program and research teams focused on food security, disaster response and mitigation, water and sanitation, education, and rural livelihoods. She enjoys working with students with a passion for service, community-engagement, and deepening intercultural understanding.
---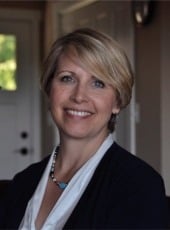 Dr. Lorelle Meadows has been involved in research for over 30 years, beginning with her own undergraduate research experience as a sophomore in college. She has worked with and advised over 100 undergraduate students as researchers, providing insight into academic careers as well as research in national laboratories. Her research focus has evolved over time from coastal oceanography and limnology and radar remote sensing, to the study of student motivation and teamwork in the STEM educational setting. Please feel free to drop by open office hours or schedule a time to meet to learn more about the research opportunities that exist for students both on and off campus, and how you might build these into your Pavlis pathway.
---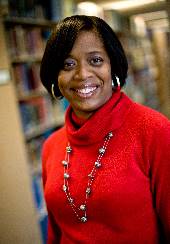 Darnishia Slade is a proud Detroiter turned Yooper; she graduated from Michigan Tech in 1998 with a degree in Industrial Management minoring in International Business. As Manager of Global Engagement Programs her primary responsibilities are in the Global Leadership Pathway. Since her first international trip to Finland in 1997 she has studied, traveled and performed community service in over 25 countries. In addition to her love of the international community, Darnishia is passionate about youth development on a global scale. For over five years she worked in Southeast Michigan as an admissions representative for Michigan; she traveled for two years in the Up with People - Worldsmart International Leadership Program; and she served young artists for three years at Mosaic Youth Theatre of Detroit. Prior to joining the Pavlis Honors College, she was Director of International Career Education; her assignment was to encourage, support and guide students on their career path to responsible adulthood--expectant and confident that they will change the world! Darnishia is currently working on a Doctorate degree at Michigan Tech in Applied Cognitive Science and Human Factors. She's a foodie who enjoys spending time with friends and family, impromptu road trips, and she and her pup Trotter are a pet therapy team for students and the local community.
---