Pavlis Honors College offers a number of minors to enhance your education. Read on for a general description of our current minors, or find current degree audits, course requirements, and prerequisites on the registrar's site.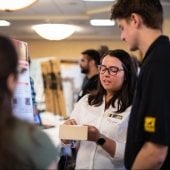 Leadership
Students who complete the leadership minor will have an increased awareness of their leadership abilities, understand the responsibilities of leaders, and gain leadership experience. Familiarization with leadership principles and best practices empower students to guide teams. Tools and skills learned here can shorten the transition to leadership positions within any field. This minor will set you apart during job interviews and/or for graduate school.
For more information, contact Professor Mary Raber.
---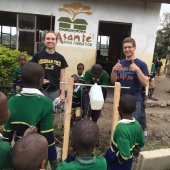 Global Community Development Partnerships
The Global Community Development Partnerships minor builds competencies in intercultural sensitivity, diversity, understanding communities, and a prominent sector of development work in order to partner effectively with communities on projects. Students must complete a hands-on immersion experience that aligns with their chosen development sector. The minor places a strong focus on working in cross-cultural and diverse communities, which directly aligns with these university learning goals: global literacy, social responsibility and ethical reasoning. The minor curriculum is designed to pair well with earning a Peace Corps Prep certificate. Peace Corps Prep is an official university partnership with the U.S. Peace Corps for undergraduates.
For more information, contact Professor Kari Henquinet.
---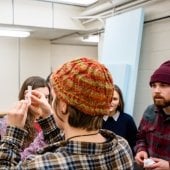 Enterprise
The 18-credit Enterprise minor complements students' project experience in their enterprise with additional coursework that fosters interpersonal and professional development, helping to develop the well-rounded skillset sought by employers of our graduates.
For more information, contact Professor Rick Berkey.
---