William J. Gregg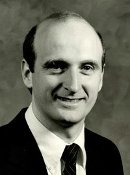 Inducted posthumously, William J. Gregg, Jr. was a good friend to many of us in the department. He was a long-time faculty member in this department, and died tragically in an accident at the Quincy Mine on the 6th of December 2008.
All four of Bill's degrees were received from the State University of New York at Albany, at a time when that department was one of the premier geoscience departments in the country. His BS, MS, and PhD were in Geology, and the fourth was a BA in Anthropology. Following graduation, Bill began his career as a chief geologist for Windsor Minerals in Vermont. In 1979, he joined Michigan Tech, initially conducting research into the oil and gas potential of shales, and along the way became an excellent teacher. He was awarded Michigan Tech's Distinguished Teaching Award in 1993, and received a similar award from SUNY Albany. Most students in this department who have had Bill as an instructor say he was, by far, their favorite teacher and mentor.
Bill generously volunteered his time at the Quincy Mine, and he was, ironically, preparing to install safety equipment in the shaft when his fall occurred. Many students have told me that Bill had so successfully drummed safety into their heads that they could still hear him every time they went underground. Former students of Bill's have contributed generously to a scholarship fund established in his honor.
From 2010 Induction to the Geological and Mining Engineering and Sciences Academy