William Brice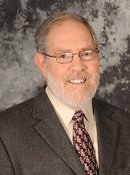 BS Geological Engineering 1969
Bill obtained his B.S. in Geological Engineering from Michigan Tech in 1969. He continued his studies at the University of Minnesota where he received a Master of Engineering in 1971 and a PhD in Mineral Resources Engineering in 1981 with a concentration in Environmental Design, Law, and Economics.
While en route to his PhD he began his employment with the Minnesota Department of Natural Resources. Bill worked with them throughout his entire career, culminating 19 years as Director of the Division of Lands and Minerals. As Director he was responsible for managing over 12 million acres of mineral rights and 7.5 million acres of real estate. Bill also chaired the Senior Managers Council and the Minnesota Minerals Coordinating Committee. He retired from his appointed position as Director of Lands & Minerals in 2006.
Bill is a registered professional engineer, a registered professional geologist, and has authored over 30 publications and reports on Mineral Engineering, GIS mapping, Environmental Issues and Mineral Policy. He has received awards for teamwork, partnerships, supervision, human resources, innovation, and customer service, as well as engineering and environmental management. He is currently the Director of Government and Community Relations for Franconia Minerals.
From 2010 Induction to the Geological and Mining Engineering and Sciences Academy