Todd L. Stone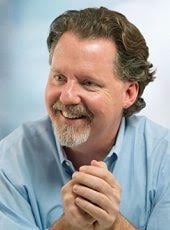 BS Geological Engineering 1985
When Todd Stone arrived at Michigan Tech nearly 40 years ago, he says, "It was the best and most mature decision of my young life. At first, it was not difficult for me to work hard. My folks raised me that way; it was difficult for me to work smart." And working smart he eventually mastered as well, graduating with his Bachelor's Degree in Geological Engineering from Michigan Tech, with honors, in 1985.
He immediately began a career with Tenneco Oil Company in Lafayette, Louisiana. While in Louisiana, Todd's primary focus was performing field studies and providing field developmental prospect generation within Tenneco's Eastern Gulf of Mexico oil and natural gas fields. Tenneco was sold in 1988, releasing Todd to continue his young career with Amerada Hess corporation. At Hess, Todd worked as the sole geologist for the Gulf Coast Production Region. He worked on mapping and evaluating projects all along the gulf coast, from coastal Florida to South Texas. Newfield Exploration Company found Todd in 1991 and provided Todd with the incredible opportunity to join an oil and gas start-up venture headed by industry legend Joe Foster. Newfield proved to be an amazing training ground for technical skills and blossoming entrepreneurial interests.
In 1999, Todd and two fellow employees resigned from Newfield and launched their own independent energy company, Arena Energy. Since co-founding Arena, Todd has focused his efforts on opportunity generation and the management of the company's opportunity-generating staff and systems. He has managed, maintained, and high-graded Arena's robust prospect inventory. Todd is part of a team of geoscientists and petroleum engineers that have drilled nearly 350 wells since the company's inception, a string of drilling prospects yielding a 94% success rate.
Todd has fond memories of his time at Michigan Tech, including Copper Country cruising on the weekends and freshman chemistry. "Doc Berry was a legendary chemistry professor in the twilight of his career when I was a student. He would have pizza parties at his house the night before tests so we could study with him in preparation - it's a cherished memory of mine!
Currently, he serves on Michigan Tech's College of Engineering Advisory Board. He remarked, "I have received amazing help and support from so many in my life. Mentors, advisors, and friends have helped me find paths that have led to very satisfying opportunities and success. I desire to be helpful in much the same way wherever possible."
Todd enjoys outdoor pursuits, including camping, canoeing, fishing, and archery hunting. He lives in the Woodlands, Texas but also spends time in Michigan, where he owns properties in the northern part of the lower peninsula.