Samuel B. Treves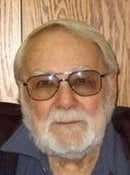 BS Geological Engineering 1951
Sam received his B.S. in Geological Engineering from Michigan in Tech in 1951. He then went on to earn an M.S. in Geology from the University of Idaho in 1953 and a Ph.D. in Geology from Ohio State University in 1959. He was also a recipient of the Fulbright Scholarship to New Zealand between 1953 and 1954.
After completing his Ph.D., Sam began a life-long academic career at the University of Nebraska-Lincoln. While here held positions including instructor, assistant professor, associate professor, full professor, and chair of the geology department; he was also an associate dean, and director/co-director of the snow and ice research group. His research and publications encompassed research in Antarctica, Greenland, New Zealand, Canada, Michigan, and the basement rocks of Nebraska. Although Sam has retired now, he is still teaching optical mineralogy for the University.
In addition to receiving numerous honors and awards, Sam is a fellow of the Geological Society of America, the American Mineralogical Society, and the American Geophysical Union.
From 2008 Induction to the Geological and Mining Engineering and Sciences Academy