Rudolph E. Greuer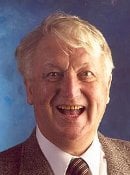 After completing high school, Rudy worked as a miner in ore, coal, and potash mines. He then attended the School of Mines in Freiberg, East Germany from 1948 to 1950. He later graduated with a Diplom (Masters) of Engineering in Mining Engineering from the Technical University at Clausthal, West Germany in 1953. He was granted the Doctor of Engineering in 1955 from the Technical University in Mining Engineering.
After receiving his doctorate, Rudy spent most of the year on a fellowship through the Government of South Africa performing advanced studies and research on ventilation at Witwatersrand University in Johannesburg, South Africa. From there he was a Lecturer at the Technical University in Istanbul, Turkey before accepting a position as a Senior Engineer at the West German Coal Mining Research Center in Essen. After ten years with this company, Rudy came to Michigan Tech's Department of Mining Engineering as an Associate Professor. He was later promoted to full Professor and held the position of Head of the Mining Engineering Department from 1980 to 1989.
Some of Rudy's awards have included: the Michigan Tech Faculty Research Award; a Special Achievement Award by the U.S. Bureau of Mines; the Performance Award from the U.S. Bureau of Mines; and the Hartman Award from the International Mine Ventilation Symposium. Rudy has worked as a consultant for numerous companies, mining and insurance. In 1998 he retired from Michigan Tech and currently holds the rank of Professor Emeritus.
From 2002 Induction to the Geological and Mining Engineering and Sciences Academy