Richard Gray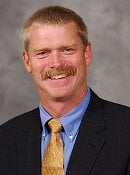 BS Geological Engineering 1982
While working toward his bachelor's degree at Michigan Tech, he spent one summer as a roughneck on oil drilling rigs on the north slope of Alaska; he must have liked it, because he has spent most of his career in the oil business, but not as a roughneck. After graduating from Michigan Tech with a B.S. in Geological Engineering in 1982, he took a job with Amoco Production Company, which led him from Hobbs, NM to Casper, WY to their Research Center in Tulsa (twice), before ending up as exploration manager for their Denver regional office where he was responsible for a $65 million dollar budget.
When Amoco left Denver, he became the President, Member, and Managing Director for a privately held oil and gas company called Presco Western, developing the Hugoton fields of Kansas. He held this position from 1998 to 2005, when the company was sold.
Even before the sale of PrescoWestern, however, Dick's attention started wandering into new areas. He had seen the revitalization of downtown Denver through the creation and success of comfortable brewpubs there, and, when his children started attending Michigan Tech, he figured that this was just what Houghton needed. He and a colleague from Denver started running the Keweenaw Brewing Company. Dick has become the leader of the downtown business owners association. While at Michigan Tech he was active in Mont Ripley's ski patrol.
From 2006 Induction to the Geological and Mining Engineering and Sciences Academy