Julie M. (Varichak) Marinucci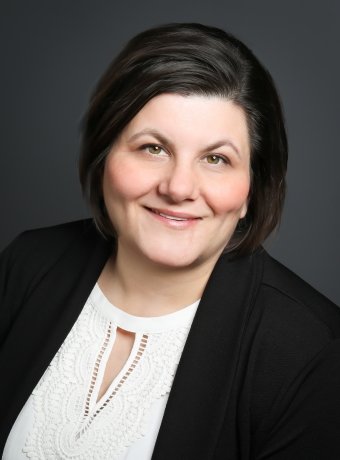 BS Mining Engineering 2002
Julie (Varichak) Marinucci completed her baccalaureate degree in mining engineering at Michigan Tech in 2002. She has served the mining industry in many roles, including working for Caterpillar in technical support, Cleveland Cliffs in engineering and operational roles throughout their US and Canadian properties, and as a consultant before landing in public service with St. Louis County, Minnesota. As the Land Commissioner for St. Louis County, Julie manages over 900,000 acres of public land in one of the most mineral-rich areas of the country for the benefit of the communities, schools, and people of the region. Julie also continues to work with the Geological and Mining Engineering and Sciences Department as a member of the Mining Advisory Board.
Julie's passion for the industry and community is evident in her dedication to creating vibrant communities that understand the role mining and mineral development play in achieving shared sustainability goals. She has been an active member of the Society for Mining, Metallurgy, and Exploration for over 24 years. She has founded and served in many organizations focused on healthy communities and STEM education to create the next generation of industry and community leaders.
A native of Minnesota's Iron Range, Julie now makes her home in Hibbing, Minnesota, with her husband, Tony, and two young daughters.
From 2022 Induction to the Geological and Mining Engineering and Sciences Academy