John R. Sturgul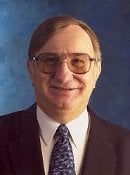 Dr. John Sturgul graduated from Michigan Tech with a B.S. in Mining Engineering in 1961. He also received an M.S. in Mathematics from the University of Arizona followed by a Ph.D. in Mining Engineering from the University of Illinois.
John has held faculty appointments at the University of Arizona, New Mexico Institute of Mining and Technology where he was Head of the Mining Engineering Department, and the University of South Australia in Adelaide where he was Head of the Mining Engineering Department. He is currently a Professor in the Department of Metallurgy and Mining Engineering at the University of Idaho. John is recognized as one of the world's leading authorities on mine design using computer simulation. He is on the editorial boards of major international professional journals and is the co-manager of International Journal of Surface Mining.
To date, John has received the following awards: Outstanding Professor at the University of Idaho; the first award to be presented at the Mine Planning and Equipment Selection International Symposium in Athens Greece; the prestigious Lifetime Achievement Award from the International Federation of Operations Research and Management Society; awards from the Society for Computer Simulation International; and an honorary doctorate degree from the University of Petrosani, Romania. He has been nominated to the very prestigious U.S. National Academy of Engineering.
From 2002 Induction to the Geological and Mining Engineering and Sciences Academy