Gregory Matiuk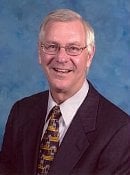 BS Geological Engineering 1967
Greg has dedicated his career to Chevron, now ChevronTexaco ,where he is corporate officer and Executive Vice President for Administrative and Corporate Services, ChevronTexaco Corporation and reports to the Office of the Chairman.
Some of the duties and titles he has held are: production and reservoir engineer for USA's Western Operations; coordinator of Chevron Overseas Petroleum, Inc., Australia and Africa; Superintendent for Chevron USA; Manager of Drilling and Production, Western Australia Petroleum Pty. Ltd. based in Perth, Australia; General Manager, Chevron U.K. Ltd., Aberdeen, Scotland; Vice President and General Manager, Western Business Unit, Chevron USA Production Company, Bakersfield, California; Manager for Strategic Planning, Chevron Corporation; Vice President of Strategic Planning and Quality; and corporate officer and Vice President of Human Resources, Chevron Corporation.
Greg is a member of the National Action Council for Minorities in Engineering. He has previously served on the boards of the Bakersfield Chapter of the United Way, the Boy Scouts of America - Southern Sierra Council, and the Bakersfield Symphony.
Greg graduated from Michigan Tech in 1967 with a B.S. in Geological Engineering.
From 2001 Induction to the Geological and Mining Engineering and Sciences Academy