David R. Nelson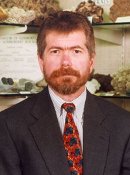 BS Geological Engineering 1979
Dave began his professional career with Tenneco as a Geological Engineer. His responsibilities included prospect generation and petrophysical analysis of their Arkoma Basin holdings in Arkansas and Oklahoma. In 1983, he moved to Petro-Lewis Corporation in Denver, Colorado where he directed the company's development of producing properties in Northeastern Oklahoma. During the petroleum price downturns in the mid 1980's, Dave shifted his attention to investment banking, while using his geological and petroleum knowledge.
In 1991, Dave joined Wavetech Geophysical, a Denver based provider of exploration services and began working on projects in the former Soviet Union countries. From 1991-94, he focussed on Turkmenistan, helping to bring foreign investment, working with local geologists and government officials and compiling the first electronic database for that country. During this time, he was also active in Siberian Russia and offshore Sakhalin, where he was directly involved in the drafting of the first Russian production sharing contract. In 1995, Dave was named Wavetech's Chief Engineer and Director of Business Development. He still continues his work with the Russian government, leading in the development for central storage and on-line delivery of seismic and associated support data.
Dave received his BS degree in Geological Engineering from Michigan Technological University in 1979.
From 1997 Induction to the Geological and Mining Engineering and Sciences Academy