David J. Adler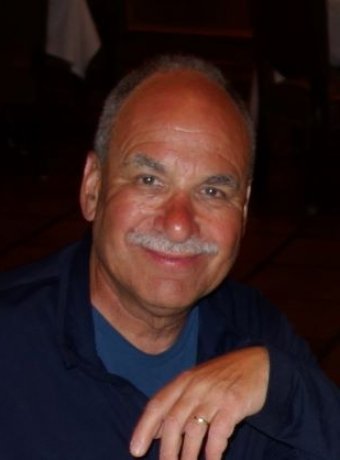 Dave Adler completed his baccalaureate degree in geology from Michigan Tech in 1982 and began his career as a tunnel geologist for the Colorado Highway Department. His first assignment involved mapping and engineering geology during the construction of a drill and blast highway tunnel for the last unfinished section of Interstate 70 through Glenwood Canyon on the western slope of the Rockies. In 1985 Dave began working in consulting engineering where he's been ever since, specializing in engineering geology, hydrogeology, environmental geology, and geotechnical engineering.
In 2007 he began working on the Detroit River International Crossing, serving as senior geologist for the deepest rock coring investigation conducted in the Detroit area. Since 2015 Dave has been intimately involved in the project, now known as the Gordie Howe International Bridge, reported in 2021 to be the largest active construction project in the U.S. Dave's involvement has included oversight of environmental due diligence for the acquisition of hundreds of properties for the project, and as field team leader for environmental remediation of properties within the project footprint.
Dave joined the American Institute of Professional Geologists (AIPG) in 2010 and became a Certified Professional Geologist (CPG). He has been active in the AIPG Michigan Section and serves as the Section CPG screening committee chairman. In 2016, Dave reconnected with the MTU GMES Department and was inspired to initiate an AIPG student chapter at MTU. The MTU AIPG student chapter was officially chartered in 2017 with Dave as the chapter sponsor. The student chapter has grown and prospered, having been named the AIPG national student chapter of the year three times.
Dave's career is replete with work that has served the public and clients with meticulous attention to detail, thoroughness, and high-quality standards. Those of us who know Dave professionally, know him as the epitome of understated. He gives generously and tirelessly. The faculty and staff of GMES and upwards of a hundred students are indebted to his service to our students in their efforts to find employment. Dave has spent innumerable hours identifying career opportunities for our students AND, more impressively, coaching them on preparing resumes, cover letters, and interviewing. His abilities in coaching our students are exemplified by how our student chapter of AIPG rose from obscurity to national prominence in its second year and continues to this day. This kind of service is remarkable in terms of what he has given to our students and immeasurable in its impact, yet its impact is critical fertilization of professional success for many of our students, and our faculty and staff are so grateful to you, Dave, for all that you have provided to our students and the professional examples you have set for them.
Dave and his wife Martha live in Huntington Woods, Michigan, and have two adult children, Emily and Billy. They are enthusiastic supporters of the A.E. Seaman Mineral Museum at Michigan Tech. Martha does her best to cope with Dave's undying obsession with collecting rocks, minerals, and fossils.
From 2022 Induction to the Geological and Mining Engineering and Sciences Academy