Daniel T. Farrell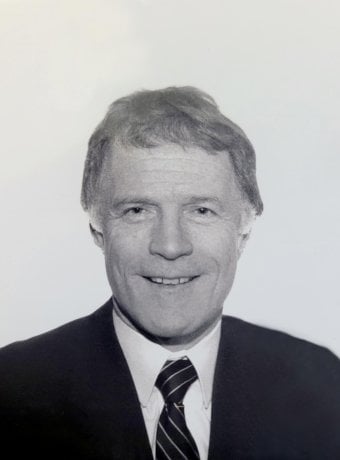 Dan Farrell completed his baccalaureate degree in geology at Michigan Tech in 1960. As a student, he played hockey for the Huskies. After graduation, he went to graduate school from 1960-62. After spending three years as a high school teacher, Dan began working for the Canadian International Development Agency and taught in Zimbabwe and Ghana for three years. In 1968, John McInnes asked Dan to return to Houghton, serving as an assistant hockey coach until 1973. He saw the Huskies compile a 105-57-9 record, two trips to the NCAA Tournament, and a Western Collegiate Hockey Association title before taking the position of Head Hockey Coach at the University of Michigan until 1980.
Dan has over 30 years of experience in natural resources and financial services, having worked for boutique investment companies that help raise capital for small-cap mineral exploration companies. Beginning with an education in earth sciences, Mr. Farrell found success in the mining finance industry and attributes his success to the foundation his time at Michigan Tech afforded him. He began his journey into financial services with Merit Investment Corp in Ontario, continuing as an Account Executive for Yorktown Securities, Inc. in Ontario, where he eventually became a Partner. He was licensed as a financial services advisor in the United States and Canada.
Mr. Farrell held various managerial positions with exploration companies throughout North and South America. Dan was the co-founder, CEO, and President of Quincy Energy Corporation, a uranium exploration company, acquired for approximately $65 million in 2006 by Uranium One. Later, he founded Zacoro Metals Corporation, which identified and developed a large polymetallic orebody in Zacatecas State, Mexico.
Dan has maintained strong ties with Michigan Tech. He is a Life Trustee of the Michigan Tech Fund, a board member of the MTU Alumni Association, and in 2011 he was inducted into the Michigan Tech Sports Hall of Fame. He currently resides in Houghton, Michigan, with his wife, Jolayne.
From 2022 Induction to the Geological and Mining Engineering and Sciences Academy