Brian J. Schwanitz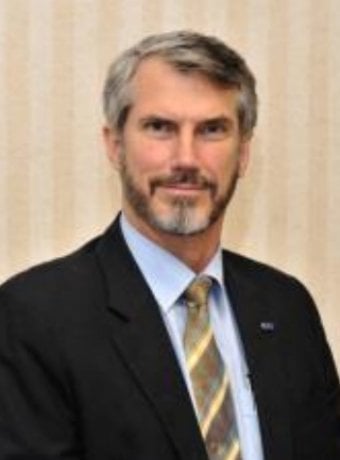 BS Applied Geophysics 1977
Brian Schwanitz received his baccalaureate degree in applied geophysics at Michigan Tech in 1977. As a student, he played varsity basketball for the Huskies.
Mr. Schwanitz is president of EOR ETC, LLC, a new oilfield service provider of enhanced oil recovery (EOR) services, and on retainer as a Welltec Fellow for a Danish downhole robotics company. Brian started his professional career in 1977 as a Schlumberger field engineer, moving into sales and management positions and writing his first published technical paper in 1988. After managing Schlumberger's Alaska business, he moved to the United Kingdom in 1995 and worked in Aberdeen and London on the North Sea and global accounts. In 2000, Brian was selected to introduce a new, real-time production optimization service as part of the Data and Consulting Services product line. In 2002 Brian joined Welltec as General Manager of the USA, where in 6 years, the business grew from a single five-person location into eight operating bases with over 80 employees. After two years as Welltec's first VP of Global Sales and Marketing, he took the position of VP Latin America in Rio de Janeiro, followed by Sr. VP of Middle East in Abu Dhabi. Brian is now the first Welltec Fellow.
Brian has 41 years as an active member of the Society of Petroleum Engineers (SPE), serving on eight conference program committees (including the senior chair); he authored 32 SPE and trade journal articles, mainly in the area of well interventions but also in completions; distributed fiber optics, and production measurements; was an SPE Distinguished Lecturer in 2012-2013; served 13 years on the international board of ICoTA (Intervention and Coiled Tubing Association); an ex-chairman, and served on two API (American Petroleum Institute) committees, and is on the SPE Energy Information Committee for public education. In 2016 Brian was awarded the SPE Production Operations Distinguished Service Award at the ATCE in Abu Dhabi.
Brian and his wife Marylinn reside in Houston, Texas.
From 2022 Induction to the Geological and Mining Engineering and Sciences Academy