Thomas Oliver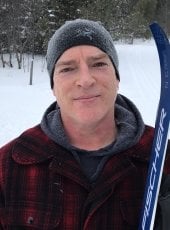 Director, Center for Science and Environmental Outreach
Director, Family Engineering Program
Staff, Civil, Environmental, and Geospatial Engineering
Biography
Tom has worked for 29 years as a wildlife ecologist and teacher with state and federal agencies, schools, and private businesses, in both the United States and internationally. His work experience has included:
biological fieldwork for game and nongame threatened and endangered species
collaboration on legislative development
teaching middle school general science and biology
teaching environmental science and chemistry to high school students.
Tom's greatest fascination is learning about the natural and human-made ecosystems that surround us and how the many parts of those complex systems interact and function. His main goal in life is to help people to learn more about our diverse and amazing world by developing and leading engaging STEM learning opportunities for teachers and K-12 students—with the hope of encouraging students to pursue STEM and environmental stewardship career paths.