A minor allows an undergraduate student to specialize in a secondary discipline. A student may minor in any subject, provided the title of the minor differs from the title of the student's major or major concentration.
A student interested in adding this minor should first express their interest to the minor advisor and then use the curriculum change portlet in MyMichiganTech to request the minor. See the Registrar's Office website for more information.
Minors offered by our department are listed below.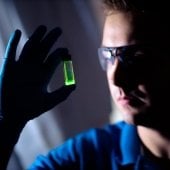 Biomaterials Engineering
Learn the principles and practices of biomaterials science and engineering. Integrate them into your major field of study to prepare for:
careers in medical device or related industry sectors
professional careers, such as medicine or dental, physical, and occupational therapy
entry into graduate study at the interface of life science and engineering.
This minor provides students in one of the engineering majors–other than biomedical–with an integrative approach to this rapidly growing field. Non-engineering majors may pursue this minor, provided the appropriate prerequisite courses are taken and passed.
---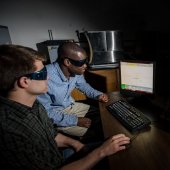 Biomedical Engineering
Position your education at the interface of life sciences, engineering, and technology with a minor in biomedical engineering. Students learn key concepts and principles of biomedical engineering through hands-on learning. This minor focuses on how biomedical engineering is used to solve complex engineering problems in industry, government, and academic settings. The minor consists of 18 credits: nine required and nine electives. Choose from medical imaging and human biomechanics. Learn about tissue mechanics and medical devices
---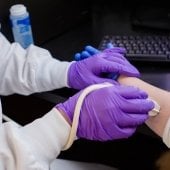 Medical Devices and Instrumentation
The US leads the world in medical device innovation and production. The need for engineers with knowledge of medical devices and related issues is expected to increase as developments in health care become more complicated, interdisciplinary, and technical. This minor prepares students for professional careers that blend their major field of study with the fundamental concepts of medical device and instrumentation engineering through an integrative approach.
---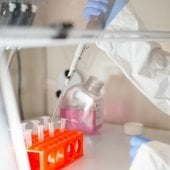 Tissue and Stem Cell Engineering
Learn why and how living cells and tissues are engineered. Professors guide students in laboratory research and help them integrate tissue and stem cell engineering fundamentals into their major field of study. This powerful, emerging area of biomedical engineering is leading to the development of novel therapeutic strategies. The minor study prepares students for careers and advanced study in regenerative medicine, tissue engineering, and biological therapeutics.
---