Frequently Asked Questions
1
Who is my graduate advisor?
Your advisor will be assigned upon admission to our graduate program. You will be notified via an admission letter from the Biomedical Engineering Department of your advisor assignment. Students may select a new advisor at any time by consent of the student and the advisor
2
What is the deadline for my application?
When applying to the PhD program, in order for students to be considered for support, the application deadline is January 15 for fall and July 1 for spring admission. Applications submitted after the deadline will be considered on a rolling basis but will not be considered for financial support.
There is no formal deadline for applications for admission to the Masters programs in BME. Applications are processed as they are received.
3
Can I be enrolled into your PhD program if I do not have a bachelor's degree in biomedical engineering?
Yes. However students from non-BME or non-engineering programs may need to take additional classes to fulfill the coursework requirement (see BME PhD Guidelines).
4
Will I receive an assistantship (TA, RA)?
Teaching assistantships will be awarded to the student when there is an opening and the student is highly qualified. Research assistantships are awarded through individual faculty members, so please contact the faculty member you wish to work for RA availability.
New graduate students will be notified via letter by April 1 if they will receive an assistantship for the upcoming semester. Students will have two weeks to accept or decline the offer.
5
Do I need to take the TOEFL? What is the TOEFL requirement?
The TOEFL test is the most widely respected English-language test in the world, recognized by more than 8,000 colleges, universities and agencies in more than 130 countries. All advanced degrees in the Department of Biomedical Engineering recommend a TOEFL score of 110iBT.
6
What is my GRE requirement?
While the recommended GRE scores are Verbal = 153, Quantitative = 165, Analytical = 3, program admission also depend on other factors including previous coursework and performance, previous research/industrial experience, recommendation letters, area of concentration and the department needs.
Advising Resources
Graduate School Resources
Opportunities
More Resources


Pursue Your Goals
Know Your Financial Options
Get Involved
Explore the Community
Primary Graduate Advisor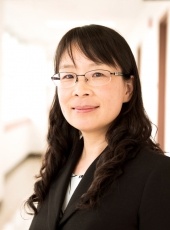 Associate Professor, Biomedical Engineering
Graduate Program Director, Biomedical Engineering
Secondary Graduate Advisor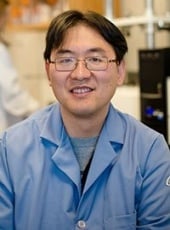 Associate Professor, Biomedical Engineering
Secondary Graduate Program Advisor, Biomedical Engineering
Events