From artificial hips to 3-D printing organs, biomedical engineering focuses on advances to improve human health and health care. The study includes aspects of mechanical, electrical, and chemical engineering. It integrates materials, chemistry, and computer science, as well as math. Biomedical engineers work in many fields, from designing and developing medical devices to pioneering tissue and stem cell engineering.
Our curriculum perfectly aligns with the needs of pre-health professional students—and many of our students go on to earn advanced degrees in health-care fields.
Hear from our Students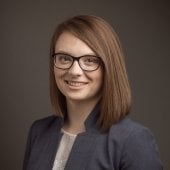 Pre-Medical
Biomedical Engineering
During my fourth year, I had to take many of the medical school prerequisite classes that were not part of my engineering curriculum and build a Medical College Admission Test (MCAT) study plan into my schedule. It's OK if you're not on the pre-med track right away when you start college; pursue experiences that genuinely interest you and rely on guidance from your faculty mentors to navigate your path.
Create the Future