Peipei Zhao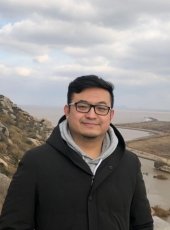 MS Applied Natural Resource Economics 2009
Peipei Zhao chose Michigan Tech to be able to link his education to business and technology in his future career. He graduated with his Masters in Applied Natural Resource Economics in 2009.
When asked his favorite memory from class Peipei said: "Learning forecast and business cycle analysis with Dr. Mark C. Roberts (Retired) in his Econometric class. I really enjoyed the small class size. These analytical and forecast skills help me everyday, even now."
While at Michigan Tech, Peipei was a Water Safety Instructor and a WMTU DJ.
"Tech prepared my logical and strategic thinking skills for my future career, also the alumni network assisted me further after graduation."
After graduating, Peipei started as a Junior. Business Analyst for Detroit Sonavox Inc., an Automotive Component Company located in Livonia, MI. "By working with senior "big three" professional employees daily, I gained solid knowledge for my future career in the automotive world."
He has also worked at Changan Automobile and Valeo Automotive System China and currently works at Flex in Shanghai as the Senior Manager of Business Development, he also owns his own business, Carmen Tech Inc, which focuses on audio technology and consumer digital marketing. He has been awarded the top sales team award 2015, 2016, 2017 by revenue with his current employer Flex through his management of NAFTA business accounts in Asia.
Peipei supports Michigan Tech because: "I have been receiving constant assistance and support under Michigan Tech's global alumni network, as part of Michigan Tech's alumni network I would like to support MTU in return."

His advice to students is "Spend some time in community activities while in campus. Be active in alum network after graduation."
A dedicated volunteer, Peipei is an Alumni Chapter leader for fellow Tech graduates in China.
July 24, 2018