Jeffrey Zeman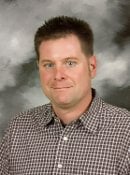 BS Environmental Engineering 1997
Why did you choose Michigan Tech?
From an early age I enjoyed time spent outdoors above all else. I very much wanted a career that allowed me to preserve and enhance our natural environment, together with maintaining (and spreading to others) the quality of life we've come to expect. At the same time, Michigan Tech had become a proven leader as an environmental engineering educator, and its history and location have always had a close relationship with its environment. It was a natural fit.
Tell us about a memorable experience you had with a class or about a favorite professor?
I had many memorable experiences, but one common theme pops up more often than not: having class experiences open my eyes to things that I previously took for granted in everyday life. For example, the Great Lakes have always happened to be very close nearby, no matter where I've lived. On the surface they've always appeared to be static and reliable. But my education quickly pulled the curtain away, and made me realize just how much power we have to both disrupt and restore. The more knowledgeable I became, the more responsibility I also felt.
Now, how about a memorable experience outside of class?
Again, I'm not going to point to a specific event, but I feel very lucky to have made such great friends during my four years on campus. I think it's safe to say "lifelong" friends at this point as a large group of us have stayed in close contact and continue to play important roles in each other's lives — from standing up at weddings, to being at our children's birthday parties, and lots of other less serious stuff. Michigan Tech is a common bond, and even though it plays a lesser role in connecting us as the years go by, it's the reason we're together in the first place.
How well did Michigan Tech prepare you for your career?
I certainly felt technically competent to begin my professional career following Michigan Tech. However, I feel that Tech does a better job promoting the importance of internship and co-op experiences today than it did 20 years ago, and now fosters a collaborative and cross-functional learning environment with Senior Design. Transition to the workplace from a social science perspective is less straightforward and I feel that Michigan Tech has made a lot of progress in flipping this from a relative weakness to a strength.
What was your first job after graduation and how has your career progressed?
I began my career as an entry-level environmental engineer at Kohler Co. within a manufacturing environment. I've remained at Kohler throughout, progressing in responsibility – first within manufacturing and now at the corporate level. I still consider myself an environmental engineer, but with more opportunity to influence real sustainability improvement vs. more of a compliance role. However, I haven't lost sight that the compliance and manufacturing role from early in my career provided the context that allows me to be successful today.
Tell us about a few of your career highlights and notable achievements?
My career has provided some great experiences for personal and professional growth. I have the opportunity to interact with people from many different places and cultures, learn from some very intelligent and inspirational people, and continue my formal education. I've presented on product and process sustainability outside of the Kohler organization, including at the USGBC Greenbuild Conference and have guest lectured at Harvard. Wherever I go, I'm proud to talk about how my experiences at Michigan Tech have helped shape who I am today.
What advice on being successful would you give to Tech students and young alumni?
Treat everyone as valued and respected, from unskilled labor to executives, and make a special effort to truly listen. This will build others' respect for you, and is the best educational and decision-making tool available.

When you feel that it's time for others to listen to you, you'll be in the best position possible.
Updated January 9, 2015, by Jeff Zeman